By Randy Forsman
NATAS Chapter President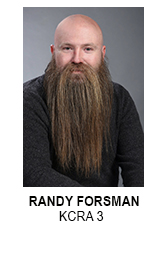 If you had asked me five years ago where I saw myself in the future, I doubt my answer would've been president of the San Francisco / Northern California Chapter of NATAS, yet here we are. I was honored to have been nominated by outgoing President Steve Shlisky and humbled that the board of governors chose to elect me. Since 2015 I have served as chapter secretary; a role that I was not only passionate about, but a role that awarded me the opportunity to learn more about the inner workings of our organization. In 2019 I was elected as one of our chapter's national trustees charged with taking the concerns of our region to the national level.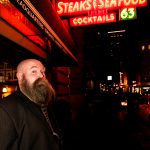 The unfortunate reality of the COVID-19 pandemic has changed not only the industry as a whole, but has affected many aspects of how our chapter operates. For the first time in the history of our chapter, our Emmy® gala was entirely virtual. Going forward I want to look at ways our chapter can embrace the changes for the better. Be on the lookout for new member benefits and activities as I want your membership to be more than just an Emmy® entry fee. My aim is that each and every member feels a connection to the chapter as I did when I first started.
Fundamentally, this chapter is about you, the members. If you have any input or questions, please do not hesitate to reach out to me. I am confident that with the backing of our strong board of governors, we can do great things!