NEW GOVERNOR SPOTLIGHT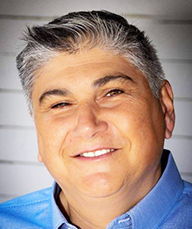 Please welcome new NATAS SF/NorCal Governor Toby Momtaz, producer at PBS KVIE in Sacramento!
Momtaz has been with the station since 2014, serving in a variety of positions including production assistant and production coordinator. His work on documentaries for public television has thus far been recognized with eight regional Emmy® nominations and honored with two regional Emmy® awards.
Momtaz believes that compelling stories are a powerful way to engage, inform, educate and inspire audiences. He is passionate about producing programs and stories that capture attention and call for actions that manifest in change and growth.
Momtaz has been a member of the NATAS San Francisco/Northern California Chapter since 2015.
"I am particularly proud of the San Francisco/Northern California Chapter's work through its established foundation to administer scholarships, grants and programs that help advance the art and science of the region's television industry," Momtaz said. "It is my distinct honor to be part of the great team of industry professionals who volunteer their time and expertise."
Welcome Toby Momtaz!