By Brooks Jarosz 
NATAS Governor & Reporter at KTVU FOX 2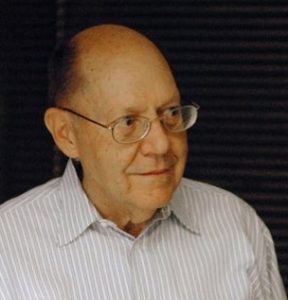 Instrumental. Influential. Distinguished. They're just a few words used to describe longtime KTVU news director Fred Zehnder who died Sunday.
He was hit and killed while out for a walk by a man arrested on suspicion of being under the influence of alcohol or drugs.
Zehnder was considered a superstar at KTVU and helped build the newsroom from the ground up, earning respect for his solid judgment, calm demeanor, and focus on meaningful television journalism.
"Fred Zehnder was the Edward R. Murrow of the Bay Area," KTVU senior photographer Tony Hodrick said. "His news judgment became the standard leading Channel 2 to be number one for decades."
He served as news director from 1978 until 1999, when he retired from television. Zehnder was responsible for hiring many staples of the KTVU news team with several still on the air today.
In several cases, he's credited with giving those both on-air and behind-the-scenes their big shot.
"He cared about finding good stories that made a difference to people and touched people's lives," anchor Julie Haener told viewers following his death. "People wanted to come work for Fred. He always made time for you."
Zehnder was at the helm as KTVU became a powerhouse, catapulting the station's flagship program "The Ten O'clock News" to number one, which it still is by a longshot today.
"He staffed his newsroom with people he believed had potential to become good broadcast journalists, not because they were pretty or would attract a larger audience," former KTVU reporter Gary Kauf said. "The KTVU Ten O'clock News, and all of the newscasts reflected Fred's values. Every person he hired absorbed those values. This gave KTVU great credibility."
After his two decades at the station, Zehnder continued his dedication to local news and community journalism. He oversaw two newspapers, the San Leandro Times and Castro Valley Forum.
An Emmy® Award-winning journalist, 1991 Silver Circle inductee and 2000 Governors' Award recipient, Zehnder is well known and respected in the Bay Area news community.
Growing up in Lakeport in Lake County, Zehnder first became interested in news from a teacher at his grammar school, according to a historical piece by the Castro Valley Forum on its owner.
He attended college at Humboldt State University, worked at two radio stations in Eureka, was drafted into the Army, and later became a photographer at KPIX in San Francisco, before landing the news director gig at KTVU in Oakland.
He was most recently living in Alameda, which is where he was walking when he was and struck and killed. Zehnder was 87 years old.
Many are mourning his loss, but even today KTVU staffers of the past and present say his legacy lives on.
Longtime political reporter Randy Shandobil said he went to lunch with Zehnder last month to let him know how much he meant to Shandobil and his influence at KTVU and the Bay Area.
"He was still the same wonderful man he always was: happy, smart, filled with great old stories, fond memories of people in the newsroom," Shandobil said. "He seemed very spry and healthy for his age. And his wonderful infectious laugh, yes, he still had that too. I loved that man!"
KTVU COVERAGE: Fred Zehnder, longtime KTVU news director, remembered as instrumental to building station's legacy
KTVU COVERAGE: Longtime KTVU news director Fred Zehnder killed by alleged DUI driver