By Toby Momtaz
Chapter Industry Relations Chair
---

Fourth of July – Independence Day


The Fourth of July—also known as Independence Day or July 4th—has been a federal holiday in the United States since 1941, but the tradition of Independence Day celebrations goes back to the 18th century and the American Revolution. On July 2nd, 1776, the Continental Congress voted in favor of independence, and two days later delegates from the 13 colonies adopted the Declaration of Independence, a historic document drafted by Thomas Jefferson. From 1776 to the present day, July 4th has been celebrated as the birth of American independence, with festivities ranging from fireworks, parades and concerts to more casual family gatherings and barbecues.

---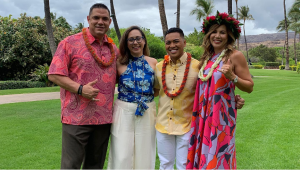 Hawaii – KHON producer Erica Miles; (pictured in blue) with Living808 anchors John Veneri, Mikey Moniz and Tannya Joaquin; will be making some big changes next month. After producing the show for the past 4 and half years, Miles will be moving into the Sales Department as a KHON Account Executive, working remotely from the island of Kauai.
"I am so grateful for the experiences, relationships and skills I have gained through this position," she says. "Most importantly I am grateful from the friends, who I consider family, that I work with on a daily basis. It definitely takes a kick ass team to put a daily one hour show together 5 days a week!"
Taking over for Miles at Living808 is Producer Alex Garcia.

---



Fresno – KFSN Anchor Dale Yurong and Photographer/Editor Tim Sarquis received the Fresno County Farm Bureau's Journalism Award for their work on KFSN's Valley Grown series. These awards are given out once a year to excellence in reporting on agricultural stories in the Central Valley. We congratulate Yurong, Sarquis, and the entire KFSN for this well deserved honor.

---



Hawaii – KHON2 staffs gathered at the Watanabe Floral parking lot to collect and distribute goods for Helping Hands Hawaii, a charitable organization that assists disadvantaged families across Oahu. The campaign was part of parent company Nexstar's Founder Day of Caring in observance of the company's 25th anniversary. More than 4,000 Nexstar employees from Hawaii to Tampa contributed fifteen thousand hours to projects benefiting their communities.

---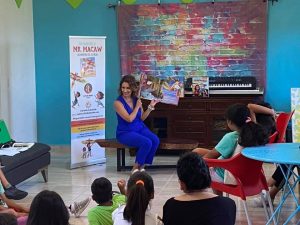 Sacramento – KCRA3 Reporter and Weekend Anchor Leticia Ordaz traveled to Mexico to deliver and read her bilingual books – The Adventures of Mr. Macaw and That girl on TV could be me – to children in Casa Hogar which is an orphanage serving children ages 7 and up.
In her Facebook post Ordaz said: "At the end of the day, one teen wrote me a poem about how he was inspired and shared his dreams of wanting to be a writer. I plan to help him and others achieve their dreams."

---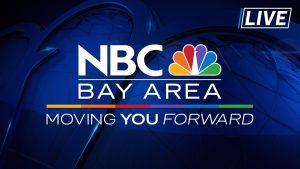 San Jose – KNTV NBC Bay Area has added a new 7 PM newscast. "NBC Bay Area News Tonight" is a 30-minute newscast that takes a deeper dive into the news of the day. Also launched is the station's new brand, "Moving You Forward". The new newscast adjusted the station's late afternoon-early evening lineup to now have three 30-minute newscasts in a 90-minute block between 5 and 6:30 p.m., with "NBC Nightly News with Lester Holt" moving from 5:30 p.m. to 6:30 p.m.

---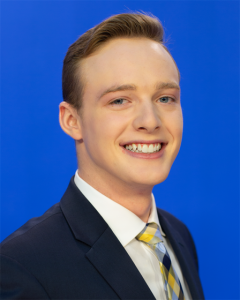 Hawaii – KITV reporter TJ Horgan has decided to leave the Islands and take his career closer to his home state of Massachusetts. Horgan has been filling in at the weekend sports desk since the departure of sports anchor Cody Krupp. KITV News Director Janice Gin says: "I know that he will be a success wherever he lands and I am certain he will take away fond memories of his stay with us. TJ has been a great team member and we thank him for having such a great attitude. We will miss him."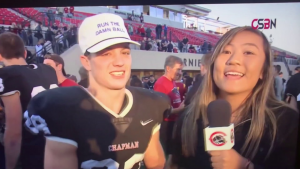 In the meantime, Erin Quan Coogan has joined the KITV team from KUSI San Diego, where she was a news writer. A recent graduate of Chapman University, Coogan was a producer, anchor/reporter for the university's TV operation. Coogan is also an athlete who played collegiate softball at Chapman.

---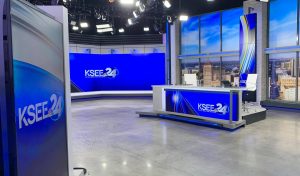 Fresno – KSEE24 has a new look. Originally set to debut in 2020 but pushed to 2021 due to the COVID-19 pandemic, the new set took five months and $1 million to plan and build. Boasting 75 monitors, 112 energy efficient lights, and equipped with brand new 4K cameras, the new set promises to take KSEE24's news programming to a new level of interactivity.
Get a glimpse of the state-of-the-art set here.

---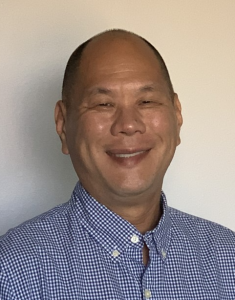 Hawaii – Daniel Arakaki
has joined the team at
KITV
as Director of Technology.
Arakaki was most recently the lead engineer for Hawaiian Telcom's TV division and previously served as Engineering and IT Manager at Hawaii News Now.

---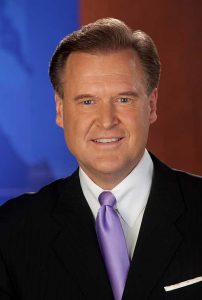 San Francisco – KTVU Fox 2 longtime news anchor Frank Somerville is taking some time off to focus on his health. The Berkeley native joined the station in 1992 as co-anchor of "Mornings On 2" and "The Noon News" until succeeding the retiring Dennis Richmond in 2008 as co-anchor of the station's 10 PM newscast. Somerville also anchored the station's 5, 6 and 11 PM broadcasts. During the 10 PM newscast on May 23, Somerville left the broadcast early and has not been seen on the air since. We wish him the best along with a speedy return to work.

---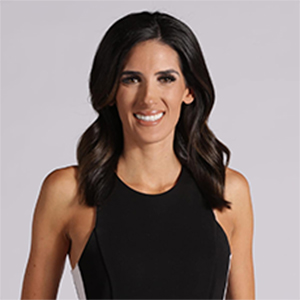 Sacramento – Former KTVU Fox 2 reporter Sara Zendehnam who left the station last year to pursue a career in tech writing for a major Bay Area tech company, is keeping at least one foot in the TV door. Zendehnam has resurfaced at KTXL Fox 40 in Sacramento, where she is a weather anchor. Zendehnam was a reporter and weather anchor at KTXL before she joined KTVU.

---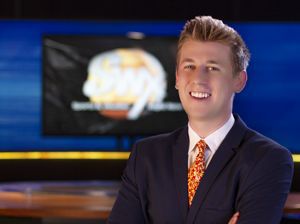 Hawaii – Keith Demolder has been named KITV's Weekend Evening Sports Anchor/MMJ. Demolder most recently worked in the same capacity at KFOX/KDBC in El Paso. Prior to that he was a Sports Reporter, Anchor, Play-by-Play announcer at KTMF in Montana. A native of San Diego, Demolder is a graduate of University of Southern California.  During his college years, Demolder contributed to NFL Network, KNBC, KUSI, and Fox Sports West.

---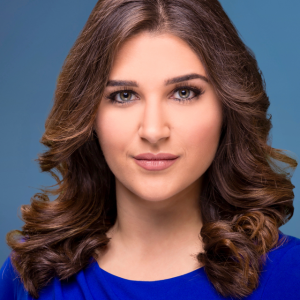 Sacramento –  Brittany Hope is moving from Albuquerque, NM to join KCRA3 as their new reporter. A California native, Hope had been an anchor and reporter at KOAT for several years. Hope is passionate about telling important stories. She also loves to highlight positive things happening in the community and sharing that with the audience.

---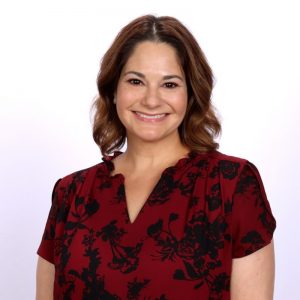 Monterey – Cassady Velasco is the new Assistant News Director at KSBW, NBC8. Velasco who is a graduate of University of Colorado at Boulder had previously been a news producer and managing editor with Hearst Television for over 12 years. Prior to her work in television, Velasco was an Executive Administrative Assistant for Clint and Dina Eastwood.

---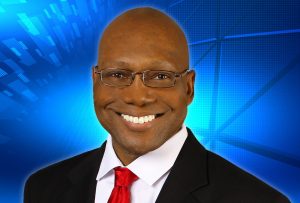 Monterey – Meteorologist and morning weather-anchor Art Jarrett is leaving KSBW, NBC8 for WDSU in New Orleans. Jarrett had joined the KSBW weather team back in 2010. Prior to joining KSBW, Jarrett had been an intern at KCRA3. While Jarrett's family is originally from the Bahamas, he says he has always wanted to live in New Orleans.

---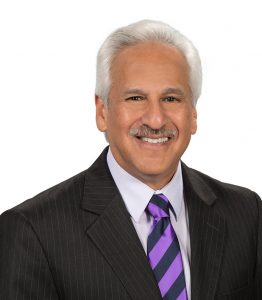 San Francisco – Marty Gonzalez (Silver Circle Class of 2010) weekend anchor of "KRON 4 Morning News Weekend" is retiring from the industry after 44 years. In addition to his work at KRON 4, Gonzalez is an associate professor in the Broadcast and Electronic Communications Arts department at San Francisco State University.
Prior to being named weekend anchor in July 1996, Gonzalez was a general assignment reporter for KRON 4. From 1988 to 1995, Gonzalez was the East Bay Bureau chief for KGO in San Francisco. Before that, Gonzalez worked at KCRA in Sacramento as a general assignment reporter. From 1980 to 1987, Gonzalez was producer and host of KCRA's "De Colores" a monthly public affairs show exploring Latino issues.

---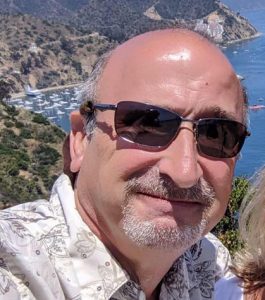 Sacramento – KCRA news photographer Larry Blitstein has retired after 30 years of service to the community. In a Facebook post about Blitstein's retirement, KCRA anchor Leticia Ordaz said "Your dedication to journalism is unmatched. Congratulations on your retirement from KCRA! We will miss you."
Blitstein plans to enjoy his retirement in Southern California.

---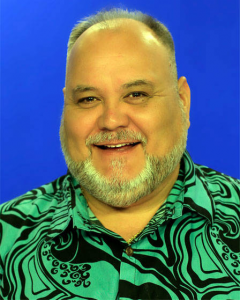 Hawaii – KITV icon Robert Kekaula has passed away at 56. The Kekaula family released the following statement: "We have heavy hearts as our ohana has lost its mighty wings. Robert Kaleimomi Kekaula passed peacefully surrounded by his family. He lived his life his own way and was so much to so many people. His heart was full of love for his family, sports, and most of all music."
In 1989, Kekaula joined KITV as weekend sports anchor/reporter. Kekaula left for KHNL in 1994, only to return to KITV in 1997 as sports director. He later anchored the news and mentored the station's young staff as Managing Editor.
KITV's News Director Janice Gin provided the following statement: "This is a very sad for KITV and the community. Robert was a great friend and great journalist. A man of wisdom and passion, Robert was a guiding force in our newsroom. He leaves a legacy of being a great communicator, one who understood people of all walks. He appreciated the human spirit and human potential. He loved Hawaii, and the culture that made him proud to be a native son of the Islands."

---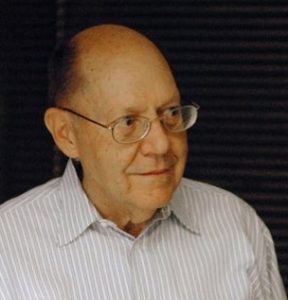 Alameda – The Bay Area news community are mourning the loss of Fred Zehnder, KTVU's news director of 21 years. Zehnder who was 87 died Sunday, June 27th, in a suspected DUI crash where he was struck as a pedestrian.
Zehnder was a fixture at KTVU and gave many in front of the camera and behind the scenes their start at their dream job. Zehnder who retired from KTVU in 1999 remained dedicated to journalism, heading up two local newspapers, the San Leandro Times and Castro Valley Forum.
Former KTVU political editor Randy Shandobil said "Zehnder's legacy is still on the air, to this very day. He truly made KTVU what it is. All the people that you see on the air, that you once upon a time respected, or still respect now, thank Fred for them. Fred hired them. Fred molded them. Fred was that newsroom."
Watch the report remembering Fred Zehnder as instrumental to building KTVU's legacy here.

---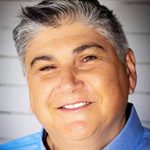 Toby Momtaz is a Producer at PBS KVIE in Sacramento, California
Monthly Tidbits From Our Chapter's Markets
NATAS welcomes contributions to the Regional Roundup from all Chapter markets. To be included, please contact Toby Momtaz at toby@emmysf.tv.