By Joyce Mitchell
Sacramento Region Vice President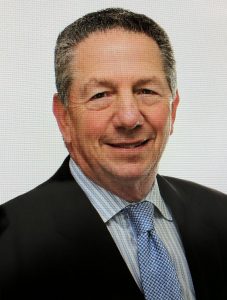 After decades working in the television industry and overseeing the Sacramento duopoly of KCRA and KQCA, President and General Manager Elliott Troshinsky is retiring June 2020. But first, NATAS is honoring him with the prestigious Governors' Award, the highest honor a chapter can bestow, during the June 6th Emmy® webcast.
As he steps away from TV, his replacement has been announced. Beginning July 1, 2020, Ariel Roblin will begin running the stations. She has been appointed president and general manager by Hearst Television, owner of the stations. Since 2011, she's served as president and general manager of KETV, another Hearst station in Omaha, Nebraska.
Roblin assumed the top role at KETV after working as the station's general sales manager. Before joining Hearst Television, she was general sales manager of both KRCR-TV and KAEF-TV serving the Chico-Redding and Eureka area. Roblin started her career in Florida.
"She has a reputation of working with integrity and setting high standards," said KCRA Anchor Edie Lambert. "In other words, she's a perfect fit for KCRA."
Roblin holds bachelor's degrees in communications and fine arts from the University of Miami. Welcome home to the NATAS Chapter that also serves the Chico-Redding and Eureka area – a region where Roblin once worked!