By Toby Momtaz
Education Committee Chair
---

Celebrate LGBTQ Pride Month


Pride Month is celebrated every June in tribute to those involved in the Stonewall Riots,
with parades, festivals and concerts going on across the globe.
There's always some way for you to get involved,
as well as learn some important social history along the way.

---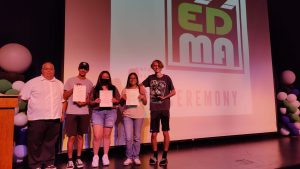 Fresno – KFTV Univision's Emmy® award-winning Jose Edward Muñoz (NATAS SF/Nor Cal Vice President Fresno), hosted the regional high school student production award ceremony at El Diamante High School in Visalia.
Representing the Board of Governors and the Education Committee, Muñoz handed out five Pillars of Excellence and two Certificates of Merit to the students of El Diamante High School's Media Arts Academy for their great accomplishments.
The Students recognized were: Noah Lillywhite (Pillar of Excellence for Audio in Come Home, Certificate of Merit for Visual FX Artist), Avery Hazard (Pillar of Excellence for Audio in Come Home), Kai Willey (Pillar of Excellence for Writing and Directing in Come Home), Samuel Zurek (Pillar of Excellence for Cinematography in Come Home), Kevin Lau (Pillar of Excellence for Cinematography in Come Home), Kiaya Baiza, Hadrian Perez, Dulce Ibarra, Easton Sechrist (The Most Popular Epidemic), Percy Peck, Leandra Calvanese, and Katarina Arellano (Shelter).
Learn more about El Diamante High School's Media Arts Academy and their program advisor Ellie Hebert here.

---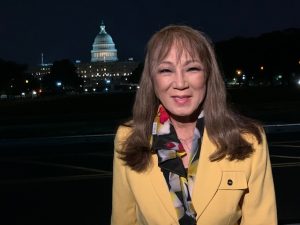 Hawaii – A Honolulu television station will receive the American Legion's 4th Estate Journalism Awards during the 103rd National Convention of the nation's largest veteran's organization in Milwaukee, on September 1.
The American Legion is the largest veterans service organization with nearly 2 million members in more than 12,000 posts across the nation. Chartered by Congress in 1919, The American Legion is committed to mentoring youth and sponsoring wholesome community programs, advocating patriotism and honor, promoting a strong national security and continued devotion to service members and veterans. The 4th Estate Award has been presented annually by The American Legion since 1958 for outstanding achievement in the field of journalism.
Nominations in 2022 were considered in three categories: broadcast, print and online media and were selected by the organization's Media & Communications Commission.
Taking top honor in the broadcast category is KHON-2 for its nine-part series "The Forgotten." Producer Pamela Young (Vice President – Hawaii, National Trustee, Governors' Citation 2019, Governors' Service Medallion 2013, Silver Circle Class of 2004) highlighted the significant contributions that Asian-American veterans made toward victory in World War II. The series culminated with hundreds of veterans and their surviving families receiving Congressional Gold Medals at a Washington gala last year. Previous winners of the award include CNN, CBS, USA Today, ABC News, C-SPAN and Life Magazine, among others.

---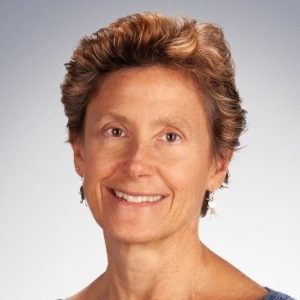 San Francisco – KPIX assistant news director Lisa White has been promoted to vice president of news. The news was announced on May 12. White has been assistant news director at the station since 2000. Prior to that, she spent 10 years as assistant news director at KRON 4 in San Francisco.
White replaces Mark Neerman, who left the station after three years as news director.

---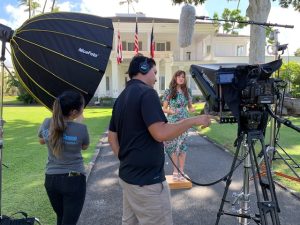 Hawaii – KHON Videographer Reiss Kaneshiro and production assistant Kristen Kumakura shoot Kathy Muneno In front of Washington Place, former home of Queen Liliuokalani for a special on the 175th anniversary of the national landmark.

---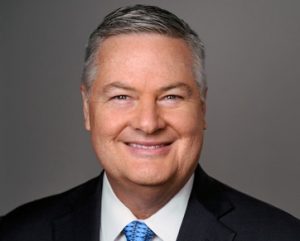 Bay Area – Stephen Stock, an original member of the KNTV NBC Bay Area's award-winning Investigative Unit when it was formed 10 years ago, is leaving the station and returning to CBS. CBS News and Stations announced in early May the hiring of the first four investigative journalists all of whom will be based at the network's local news innovation lab in Dallas-Fort Worth, and Stock is among them. CBS is forming a "curated team of news professionals who are empowered to experiment with next-generation storytelling. Stock who will be sorely missed at KNTV said he will certainly miss the station and his friends and colleagues.

---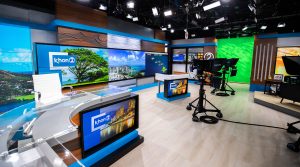 Hawaii – Each year trade publication NewscastStudio honors the best in creative production and technical achievement from across the broadcasting industry. The annual competition received 300 entries from around the globe this year. Honorees include include Al Jazeera, MSNBC, CBS News, ESPN and NFL Network.
KHON (Nexstar Media Group) in Honolulu, Hawaii took top honors for set design and studio technology. KHON Chief Engineer Jassen Hansken says, "Congratulations to all this year's winners and to FX's Rachel Bulgrin and Matt Pye. We had a blast doing this project. Way to go FX and DVG."

---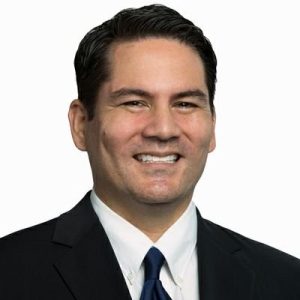 Sacramento – Mike Cherry has been announced as the new co-anchor of KCRA/KQCA's morning newscast. Cherry currently is 5PM anchor at WMUR in Manchester, NH. Cherry started his career at KGMB in Honolulu as video editor, photographer and sports reporter before joining KITV as evening anchor.

---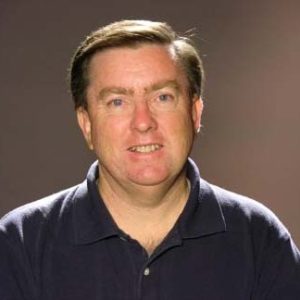 Oakland – Craig Heaps who was a news reporter and producer at KTVU Channel 2 in Oakland for nearly 30 years, died in late April. Heaps had undergone open heart surgery at the time of his death. Heaps worked at KTVU beginning in the mid-1980s, serving as a news writer, producer and reporter. Heaps also served as a freelance correspondent for the San Francisco Bureau of CNN for many years. Heaps covered the Loma Prieta earthquake in 1989 and the Oakland Hills firestorm in 1991 for KTVU and for CNN.
Heaps who retired in 2014 was legally blind and had the assistance of a guide dog for the for the last several years. Chase, a black Labrador, was officially retired following Heaps's passing and will live out his years with the Heaps family. Heaps is survived by Annie, his wife of 41 years, and his family and many friends.

---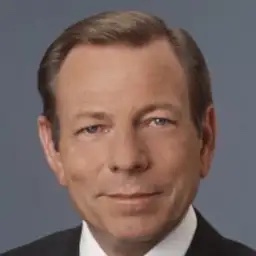 Fresno – Former ABC OTV President and former KFSN General Manager Walter Liss passed away on May 16th. Liss was the General Manager in Fresno from 1975 to 1981, and went on to become General Manager of WABC in New York, and eventually President of the Owned Television Stations.  KFSN's main conference room is named in Walter Liss' honor.

---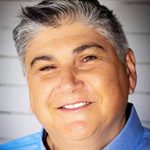 Toby Momtaz is a Producer at PBS KVIE in Sacramento, California
Monthly Tidbits From Our Chapter's Markets
NATAS welcomes contributions to the Regional Roundup from all Chapter markets. To be included, please contact Toby Momtaz at toby@emmysf.tv.