By Keith Sanders
Chapter Education Chairperson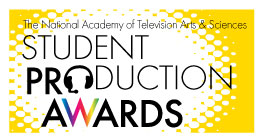 The deadline to enter Regional High School Student Television Awards for Excellence is almost here: March 15. All entries must have been transmitted within the eligibility period of March 1,
2017
to 

February 28, 2018

. Applicants must be
current
enrolled as a full-time high school student as of the application deadline. Faculty involvement can only be advisory.
Entries must be submitted, as they were originally transmitted. The same material may not be entered in more than one category. There may not be any post-broadcast changes, except edits for time, as noted on the ten category descriptions that follow. 
An entry may be submitted by any student (or group of students working as a team) who is currently enrolled in high school and should be sponsored by the school, after school or school-related program where the work was produced.  
There is no limit to the number of entries a school or after school program may submit in each category. We recommend that entrants in languages other than English or Spanish submit an English-language translation of the narration track.
Each entry requires an accompanying processing fee of $25 payable via Visa, Mastercard, American Express or check. This fee is Non-Refundable. Payments made online through NATAS Student Production Awards Express are processed through the secure server authorize.net, and an automatic receipt will be sent by e-mail. Or, mail checks to NATAS SF/NorCal, 4317 Camden Avenue, San Mateo, CA 94403-5007
Judging panels are to be made up of professional peer judges. Judges have the option of including constructive comments or feedback, to be returned to the student's faculty advisor.
At least two-thirds of an entry must consist of original material, unless previously produced material has been given some unique and creative treatment. Entrants must specifically identify and give credit to all non-original material included in the entry. This includes music.
Use of Emmy® MARK: High school students may refer to the fact that they are recipients of a NATAS Regional Student Television Award for Excellence, but may not use the Emmy® name or replica of the Emmy® figure in any form of commercial advertising or promotion.
Enter now at this link before the 

March 15th

 deadline.