By Kevin Wing
Chapter Vice President, San Francisco
Bruce Lindgren, whose passion and love for television spanned decades, beginning in the 1950s as a child actor starring in the popular NBC children's TV show, "Watch Mr. Wizard", to mentoring countless professionals through his network TV consulting business, Lindgren & Associates, has died. Lindgren, 81, passed away in Marin County Feb. 6 due to complications resulting from congestive heart failure.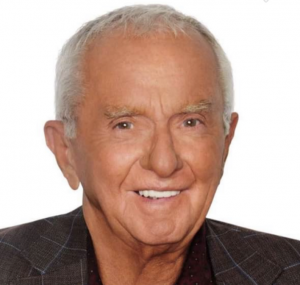 He died peacefully in his sleep, surrounded by his family on a beautiful sunny day.
Born Bruce Carl Lindgren in Chicago to Edith May and David John Lindgren, Lindgren grew up in the Midwest and traveled the country before falling in love with the Bay Area and settling here. He attended the University of Iowa and was a member of the Sigma Nu fraternity. Following his education, Lindgren spent the duration of his career in media, launching the company that bore his name. He operated Lindgren & Associates for 34 years.
In the 1950s with his starring role on "Watch Mr. Wizard", Lindgren played Willie Watson. The show, geared toward children, demonstrated the science behind ordinary things. Originally produced in Chicago and later in New York, the popular program aired on NBC from 1951 to 1965. It came back to TV in 1971 and also ran for a brief time in the 1980s on Nickelodeon.
In his profession, Lindgren was lauded for his expertise and the gracious manner in which he mentored and supported hundreds of professional in their career pursuits. Deeply passionate about the media industry, he found joy in finding and identifying talent and helping people to navigate their way through the industry. Colleagues said he was a source of constant mentorship, serving as a consummate connector and building a large network of trusted, cherished friendships that he nurtured over a span of decades.
Lindgren's career took him all over the United States, but he fell in love with San Francisco and the Bay Area, choosing to raise his family in Tiburon. He was an avid distance runner who also enjoyed cycling and his morning bike rides along San Francisco Bay. He always supported the underdog, and he was a diehard fan of the Oakland Raiders.
Lindgren is survived by Karen Lindgren, his wife of 37 years; their daughter Kimberly Barron and son-in-law, Matthew Barron; their son, Scuyler Lindgren and daughter-in-law, Jeannine Lindgren; as well as Bruce Lindgren's two children from a previous marriage, J. Scott Lindgren and his daughter-in law, Sue Lindgren; and Dana Ray and son-in-law Kelly Ray. He is also survived by his six grandchildren, Thomas and Kennedy Barron, Emma Draper, Eric Lindgren, Noah and Zach Ray; and one great-grandchild, Madelyn Draper.