By Toby Momtaz
Education Committee Chair
---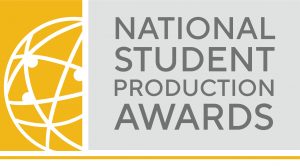 High School Student Production Awards recognize outstanding student achievement in production by conferring awards of merit in the Chapter's designated awards region. The presentation of these awards is intended to be an incentive for the continued pursuit of excellence by those studying media and journalism and to focus public attention on outstanding cultural, educational, technological, entertainment, news and informational achievements by undergraduate college and/or high school students.


Eligibility period is March 1, 2021 through February 28, 2022. The entry deadline is March 15, 2022, and due to a generous grant there are NO ENTRY FEES for the second year in a row. There is no limit to the number of entries a school may submit.
Download this year's Call for Entries and submit your entries here. Learn about standard rules and regulations, complete list of categories, and the entry process here.
Read about the 2021 High School Student Production Awards recipients and their entries here.


For questions please contact:
Darryl Compton, Executive Director, darryl@mmysf.tv, 650-341-7786
or
Toby Momtaz, Education Chair, toby@emmysf.tv , 916-870-4228