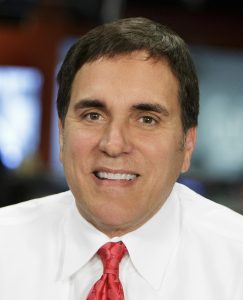 After four decades in the broadcast industry, KPIX 5 General Manager Kevin Walsh retired. As February 2022 ended so did Kevin's 17-year tenure at Chapter television stations: "During my time in the industry and at ViacomCBS, I've been fortunate to have accomplished many career goals," Walsh said. "Yet, most fulfilling of all has been working with some of the most talented people in the industry here at KPIX. In spite of all the challenges over these past two years, the resilience and dedication of this group of people has been beyond inspiring."
in 2017, Walsh was named President and General Manager of the Chapter stations KPIX-TV and KBCW-TV, as well as KSTW-TV, the CBS-owned affiliate of The CW in Seattle. Walsh replaced outgoing General Manager Bruno Cohen.
In 2005 Walsh was hired as the General Sales Manager of KMAX and two years later was promoted to become the Vice President and Director of Sales for KMAX and duopoly partner KOVR, both located in Sacramento and owned by ViacomCBS. Walsh became the General Manager in 2008.
Backing up, Walsh's career covered 10 years with KRON (four years as the station's General Sales Manager) and prior to that, he spent four years in the sales department at KABC in Los Angeles and three years as an account executive at KTLA in Los Angeles.
Walsh says: "I'm looking forward to spending more time with my family and finally having time to devote to the many diverse interests I have beyond the broadcast world."