By Joyce Mitchell
National Trustee & Vice President, Sacramento
---

Watchdog. Authenticator. Journalist. Wayne Freedman truly represents the definition of journalist, embracing ethics, integrity and mountains of creativity. Recently, he was honored with a Career Achievement Award by the Social of Professional Journalists (SPJ) NorCal during an online event.
The February 17, 2022 ceremony recognized Freedman for four decades of work in the TV News industry. Freedman is known nationwide for his commitment to news and narrative feature storytelling. "I was honored to be in a virtual room with people for whom doing journalism is not a choice but a calling," said Freedman.
His writing is adventurous and delves into the heart and soul of what he's covering, whether it be descriptive details about unfolding situations or singling out eclectic characters to profile. "An award at this point feels like revisiting ancient history and a past life," said Freedman. "I appreciate the surprise. The nicest awards and recognitions are often those we do not expect. They come out of nowhere. This was one of those occasions."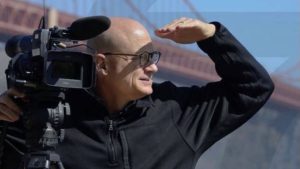 A long and glorious career, Freedman spent more than 30-years at KGO ABC 7 gathering and disseminating information via news, feature and special reports. Fully comprehending the value of news as a means to empower and inform, Freedman is fearless in his storytelling.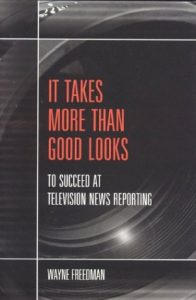 Author of the book It Takes More Than Good Looks to Succeed at Television News Reporting, Freedman knows his craft well. A unique way with words, Freedman's work earned him 54 Emmy Awards.
Though retired, Freedman continues to chair the SF/NorCal Emmy® Awards Committee. "The Emmy® is an international symbol of excellence," said Freedman. "I want to help pass those feelings on but strongly believe that the award should be earned."
Throughout decades of covering news, Freedman personally experienced the change and evolution of TV news. And he's evolved with the business. Still, Freedman sees these as trying times. "The business is under assault and being marginalized these days," said Freedman. "We need to raise the bar."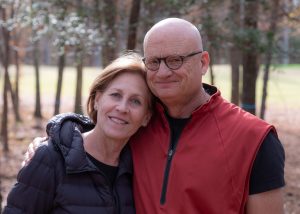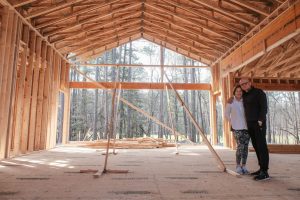 Freedman retired from KGO in 2021 and now lives in North Carolina where he and his wife are building their dream home from the ground up. The foundation sits in the midst of beautiful lush trees surrounded by an abundance of southern hospitality.
Inducted into the NATAS SF/NorCal Silver Circle Emmy® honor society in 2002, Freedman cares deeply about the future of the TV news and remains in contact with reporters from around the country. He has much to offer given his vast experience as a veteran reporter. And he freely shares his knowledge through mentoring.
"It is the nature of youth that they think they know everything," said Freedman. "That's not a criticism. I thought I knew everything, too. For the best of us, it's that sometimes blind confidence that powers us through to the next level when we look back and realize we didn't know as much as we thought we did. But, we have to get there.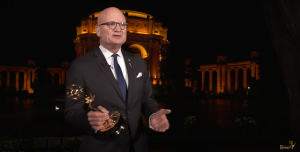 Freedman received the prestigious Governors' Award from NATAS SF/NorCal in 2021, the highest honor a chapter can bestow. That year was a big one for change. It was also the year he retired. But as he said, "it was time." Now, he freely gives away…all that he has been given – and learned.
"Sharing knowledge? It's like any other craft," continued Freedman. Pay it forward. Pass it on. Journeymen share with apprentices. They, in turn, hopefully advance that same craft and pass along even more."