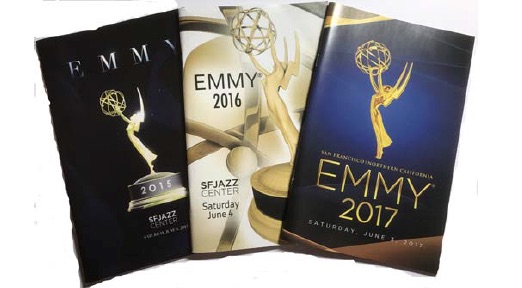 EMMY® GALA PROGRAM SALUTATIONS  
The collectible Emmy® Gala Program is distributed to more than 500 media professionals and is often saved as a keepsake.  Ad opportunities start at $200 for a  business card size ad.
Order Deadline Friday, May 4
Artwork Deadline Friday, May 11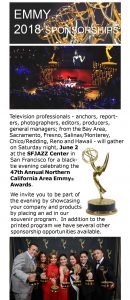 For Souvenir Program ad specs and other info,
click to view the full Brochure
Extensive Sponsorship Opportunities also on our Website here. 
For 2018 Emmy® Awards Gala promotional presence at the SFJAZZ Center on Saturday, June 2, contact office@emmysf.tv or (415) 777-0212!