By Randy Forsman
NATAS Chapter President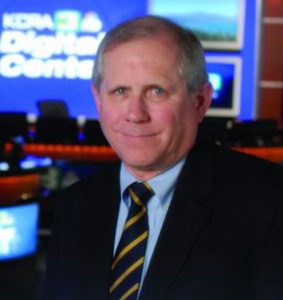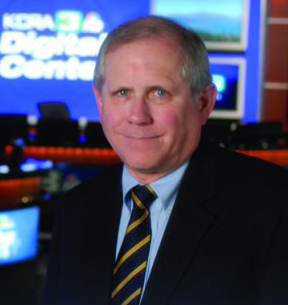 Few people have made a lasting impact on our industry quite like James Stimson, assistant news director at KCRA 3 in Sacramento, has. It is an honor and privilege to announce that he will be presented with the Governors' Citation at the 50th Northern California Area Emmy® Awards to be held virtually June 5.
Starting in 1974 with an internship at KCRA radio, Stimson moved onto KCRA 3 in 1978 where he has been a writer, work the assignment desk, newscast producer, executive producer, and since 2000, has served as assistant news director. A multi-time Emmy® Award-winning journalist, Stimson was inducted into the Silver Circle Class of 2008.
A dedicated professional, his passion for his craft inspires the newsroom daily. I can still remember my job interview with Jim (as I and many know him). After a long day we had just sat down for dinner. Thinking I had a chance to relax, as soon as we had ordered, Stimson continued asking questions. Nearly 14 years later, he continues to challenge and push me to be a better director to this day. It would be remiss of me not to say that without his influence, I would not be where I am today.
Stimson's stamp on not only Sacramento news, but the industry as a whole is readily apparent to anyone who has had the pleasure of working with him. Please join me in congratulating James Stimson on this well-deserved honor.