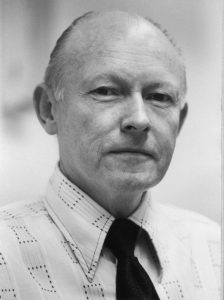 Les Krames spent 37 years at KRON-TV in San Francisco. Hired as a stage manager in 1951(studios on the ground floor of the San Francisco Chronicle building at 5th & Mission).  Moved on to the Art Department as graphics and shop/scenic artist. He was awarded the Graphic Arts Emmy® for Dr. Tom Groody's "Science in Action" program in 1954. This was for live TV, before the invention of video tape. He was named Art Director in 1966 and headed the department until his retirement in 1987.
Les was involved with the planning and move to the new TV COLOR CENTER at Van Ness and O'Farrell in 1967.
Les met a co-worker at KRON in the summer of 1962 and married Bonnie L. Wilkinson in 1964. They purchased a home in Moraga and had three children, Kristen, Kurt and Mark.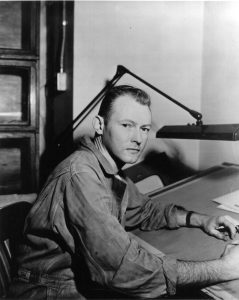 Les is a Charter Member of the NATAS Silver Circle, being inducted to the first class of 1996.  He was KRON-TV's historian keeping a detailed binder of all the events that happened at channel 4. That binder is now part of the Media Museum of Northern California.
Lester Abston Krames was born on September 27, 1922 and passed away peacefully at his Moraga home on April 15, 2021 at the age of 98.