Publicity Chair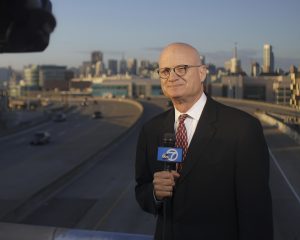 The Governors' Award is the highest award a local chapter can bestow. This year, during the milestone 50th Northern California Area Emmy® Awards virtual gala, KGO Reporter Wayne Freedman will be presented with the prestigious award. In an unanimous vote by the Board of Governors, Freedman receives the lifetime achievement award during the June 5th virtual gala webcast that begins at 7PM.
Freedman is a first-class storyteller and recipient of more than 50 Emmy® Awards for his work. A member of the academy's Silver Circle honoring 25+ years of contribution to the television industry, Freedman calls himself an ABC brat. His father, Mike Freedman, began with ABC in 1948, pioneering live and hand-held video cameras for network coverage of news and sporting events. Freedman said his dad had him in the field almost as soon as he could walk.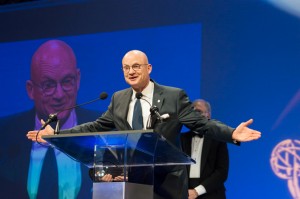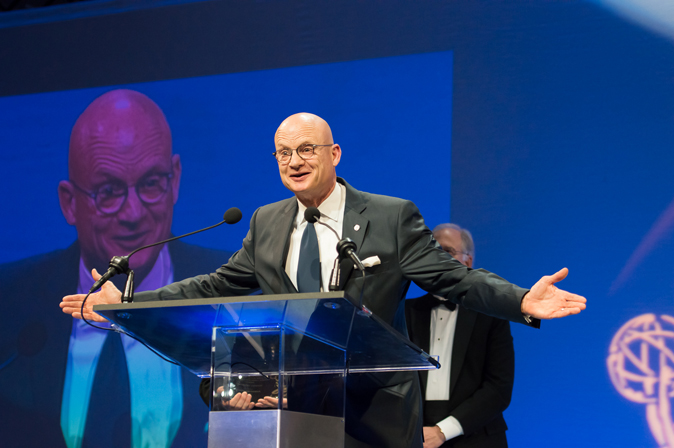 Nearly a lifetime later, Freedman continues to be a hard-working TV news journalist, covering breaking stories to some of the best features in the business. In 9th grade at about the age of 13 and throughout high school, Freedman published his first regular column for what is now The Los Angeles Daily News.
In 1977, Freedman earned a BA degree in Political Science from UCLA while working as a network page in the KABC-TV newsroom in Los Angeles. Then it was an MA degree in Journalism from the University of Missouri in 1978. "It's a great school," said Freedman. "If you want to be a reporter, go there. Seriously, I have been on San Francisco television since 1981, beginning at KRON." Before that, he worked at stations in Louisville and Dallas. In 1989, Freedman was hired by CBS Network News before going to ABC7.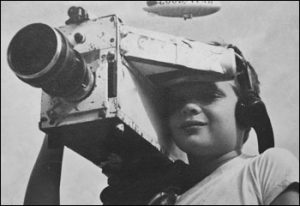 With his father a huge influence in his career, Freedman followed in the footsteps of his dad. Freedman recalls his father saying, "Son, if you want to work in television, do the news. They don't cancel the news."
And since he was a kid, news has been his calling. It's in Freedman's blood. During his extensive career, Freedman covered Russia's Second Revolution in 1992 and Hurricane Katrina in 2005, along with major fires, earthquakes, elections and NASA space missions.
Drawing on his personal experience, Freedman regularly mentors young people breaking into TV news. He's also written a book entitled It Takes More Than Good Looks to Succeed at Television News Reporting, now in its Second Edition. Freedman also conducts narrative writing and visual storytelling seminars for newsrooms and national organizations in the United States and overseas.
Freedman currently serves as Awards Chair for the National Academy of Television Arts & Sciences SF/NorCal. He has been a member of the Board of Governors off-and-on since 1988 and now is a National Trustee working closely with the National Awards Committee.
In 2020, Freedman embarked upon documentary TV production, narrating and co-writing a program about homelessness for Sacramento PBS station KVIE. The half-hour program received two Emmy® Awards and has gone viral, accumulating more than one-million YouTube views. Freedman also has an Edward R. Murrow award for writing.
In his spare time, Freedman golfs and contributes articles for the Golf Writers Association of America. He's also a "Top 100" panelist for Golf Digest Magazine and writes the Northern California Golf Guide for ABC7News.com.
Historically, Board of Governors Awards are for truly outstanding and unique accomplishments or for achievements of some duration and durability. For this award, An Emmy® Statuette is given.