San Francisco, CA –  KRON 4, Nexstar Media Group, Inc.'s broadcast and digital operation in San Francisco (DMA #8), has appointed KRON 4 industry veteran Josh Palefsky to News Director. In his new role, Palefsky will lead KRON 4's team of renowned journalists and oversee editorial decision making across all KRON platforms including KRON 4, kron4.com and the Bay Area's only 24/7 live news streaming app, KRONon.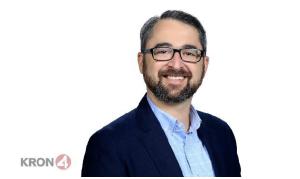 "The legacy of KRON 4 News in the Bay Area runs deep, and I am proud to lead this great team into the future while serving our community in the best way possible as the media landscape continues to evolve," said Palefsky.
Josh is a KRON 4 success story having joined the team in 2011 as a Producer and was subsequently promoted several times over the years. His most recent promotion was to Assistant News Director in 2019. In addition to being part of the team that launched KRONon, he has helped helm Nexstar's statewide political show, Inside California Politics. This past August, Josh served as Executive Producer of Nexstar's Governor Recall Debate which aired across the state of California.
"Josh's intellect and savvy combined with being a Bay Area native make him the perfect choice to take our organization forward," said Jim Rose, Vice President and General Manager of KRON 4.
Josh resides with his family in Santa Rosa and will begin his new duties immediately.