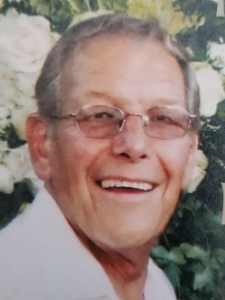 Bob Roth, who served as KTVU's longtime lighting director and studio supervisor for 33 years before retiring in 1992, died earlier this year. He was 81 when he passed away on May 13.
Robert Lee Roth was born in Berkeley on Dec. 15, 1935. After attending Berkeley public schools, he went to college in San Luis Obispo before transferring to San Francisco State University. The Bay Area native served in the U.S. Army National Guard.
Inducted into the Silver Circle of the San Francisco/Northern California Chapter of The National Academy of Television Arts & Sciences in 1991 for his more than 25 years of service and contributions to the Bay Area television industry, Roth joined KTVU as a part-time switchboard operator. From there, he moved up the station ladder to become lighting director and studio supervisor. During his tenure at KTVU, Roth received two regional Emmy® awards for his work.