By Joyce Mitchell
Chapter Governor, Sacramento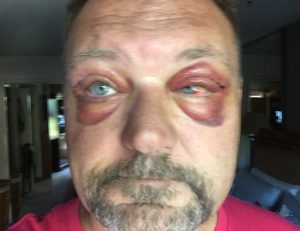 Fresno KFSN ABC30 – Without photographers TV would be print. That puts the work of a photographer front and center. In his 30-year career, KFSN Photojournalist Richard Harmelink has covered stories from around the world including overseas in Kuwait. Harmelink began noticing changes to his eyes. One being glued to the viewfinder much of the time began taking a toll. "After talking to my eye doctor and telling him what I do for a living, he said the left eye was closed more because when I shoot video, I often close that eye," said Harmelink. "I started looking at some of my fellow photojournalists and noticed many also had a little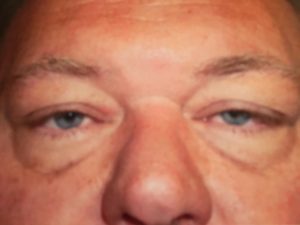 drooping in their left eye." The doctor suggested Harmelink undergo a procedure called an Upper Blepharoplasty. The hope was the eye would open wider and let in more light. Harmelink opted for the surgery and had it done June 6. "I have noticed a huge difference in my look and my vision," said Harmelink. As for the best story he's ever been assigned, Harmelink believes it may very well be the next one he gets – captured through fresh eyes.  ((3 photos))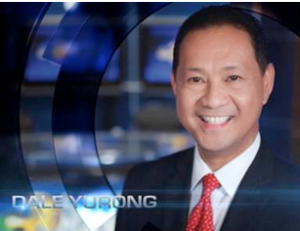 Fresno KFSN ABC30 – More celebrating from KFSN in Fresno. The station has presented News Anchor Dale Yurong with a 35-year service award. Yurong started out in sports, eventually evolving into news anchor. While holding down the anchor desk, he also files a daily agricultural report. Yurong is a Stockton native, graduated from the University of the Pacific, clearly with roots deeply planted in the Central Valley. He's received an Emmy® Award for his work and been named Associated Press Reporter of the Year. Yurong started "Ag Watch" to give viewers insight into the valley's number-one industry and has been recognized twice with the Farm Bureau Award from Fresno County. ((One photo))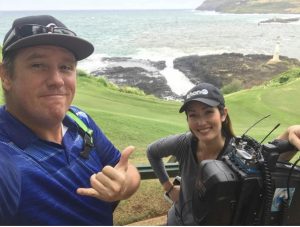 Hawaii KHON – A picture often speaks volumes – and this one is no exception.  KHON Reporter Sara Mattinson and Photographer Eric Bathen let it all hang loose after hearing that Hurricane Lane had been downgraded to a tropical storm. "People are relieved, especially here on Kauai which has seen more than its fair share of flooding," said Bathen. "We may yet see a lot of rain but the worst case scenario is diminished at least. Chee to da huuu! (yippee!)"   ((One photo/Courtesy Eric Bathen))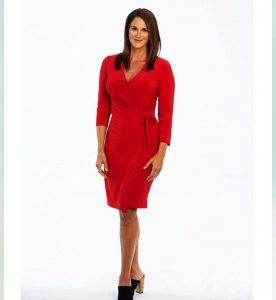 Sacramento KFBK – Former ABC10 News Anchor Cristina Mendonsa who left the station in 2017 has launched yet again – this time melding a multi-media platform into a full-time career of success and promising future. Aug. 27, Mendonsa started co-anchoring the morning news at KFBK radio. "I am thrilled to be joining iHeartmedia as they are evolving to be a multi-media platform and offer the chance to be creative in digital, video, and audio," said Mendonsa. She said more jobs are "hyphenating" and giving journalists a chance to broaden their reach. "I started a podcast called A Fresh Agenda shortly after leaving my TV job and built a content creation studio that I am still running," said Mendonsa.  She's excited and re-energized. "I am so grateful to be able to continue reporting, anchoring and creating new content daily,"  said Mendonsa.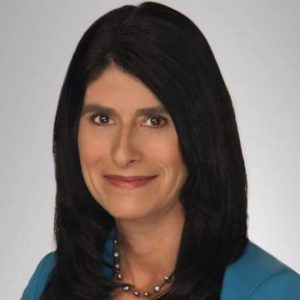 San Francisco-Oakland-San Jose KNTV NBC Bay Area — General Assignment Reporter Jodi Hernandez has lots to be proud of these days. With a successful career at NBC11 since 2002, she's overjoyed these days watching her two sons, Mateo and Jose Escobedo – dance! Both put countless hours into practicing hip hop. Last year, the world watched as 10-year-old Mateo performed with the Golden State Warrior's Junior Jam Squad. "I'm so proud of Mateo for following his passion,"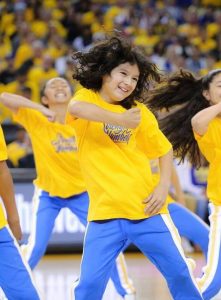 said Hernandez. "The hard work and dedication it takes to dance at that level is tremendous." Mateo's not with the jam squad this year but continues to dance in an internationally known hip hop company. Watching her sons dance excites her heart. "There's nothing greater for me than to watch them express themselves on the dance floor," said Hernandez. Since it runs in the family – perhaps we'll see Jodi breaks into dance during one of her next live shots!