By Joyce Mitchell
Chapter Governor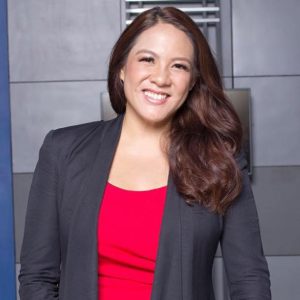 Hawaii KITV – The weekend morning anchor desk is sporting a new face, Annalisa Burgos. Her first day on the job was September 3, 2019. Most recently, Burgos was a news anchor and managing editor at ABS-CBN News Channel in Manila. Her career has also taken her to Channel New Asia in Singapore, Bloomberg TV, and HGTV in New York. She's also worked for CNBC.com and Forbes.com as a writer, news editor, reporter and anchor.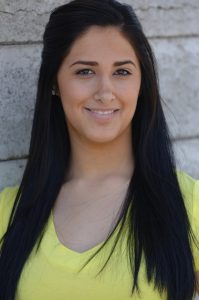 Salinas-Monterey/Chico-Redding/Eureka/Reno/Guam – San Francisco/NorCal NATAS is happy to announce that Governor Lexi Sisk will be taking over as Vice President of Smaller Markets, a position that's been looking for leadership. Sisk freelances in television production and is relatively new with the academy. She brings with her a great deal of enthusiasm. "With my seven years of experience in TV, I plan to ensure continued growth and representation of these areas," said Sisk.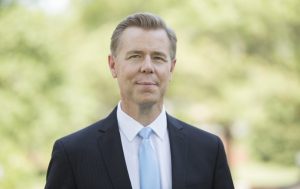 Sacramento Fox40 – Not new but rather recognizable talent hits Sacramento television airwaves. Richard Sharp joins FOX40 News this month. Previously, he was known to viewers in Sacramento, Stockton and Modesto for his time with KCRA. Sharp returns to the river city, coming from KSHB in Kansas City. "Richard is an excellent journalist, said FOX40 New Director Monika Diaz. "He's credible, trusted and committed to his craft. He is the type of person we want leading our newsroom and informing our viewers. We are honored to have him on our team." Sharp is the recipient of more than a dozen Emmy nominations and one Emmy for a documentary entitled, Taste of Tragedy."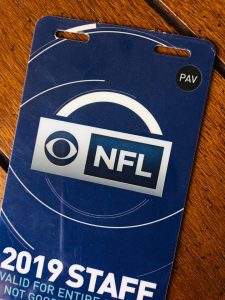 Sacramento CBS – The pro football season will never be the same. Photographer John Pavlovich worked with CBS for years, covering Super Bowls, the Olympics and pro ball games. Unfortunately, Pavlovich – known to friends and colleagues as just Pav, unexpectedly died this past June. This year, the CBS working NFL media pass honors and remembers Pav – every game. The upper right hand corner of the pass says simply – Pav. He's smiling.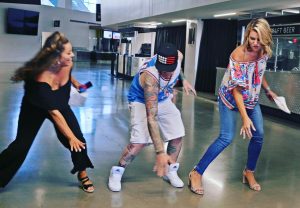 Sacramento KCRA – And she could call it a wrap – but she won't. KCRA Anchor Kellie DeMarco shot a little over the moon when she got the chance of a lifetime and her 90s dreams all came true. She met Vanilla Ice on assignment. The best part is that she and KCRA Anchor Lisa Gonzalez both got a private dance lesson from the rap sensation. All they could say was – thanks for such a fun day!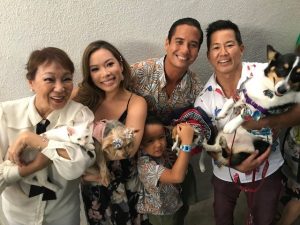 Hawaii KHON – And how about this for a little more fun? At least two dozen on-air talent, including KHON Anchor Pamela Young, brought their four-legged family members to the Young at Heart Exposition at the Blaisdell Arena. The celebs walked the ramp with their pets and animals up for adoption from various island rescue organizations. And it wasn't just dogs. There's a kitty in that picture!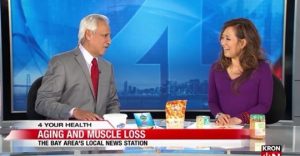 San Francisco KRON – Anchor Marty Gonzalez grabbed some attention when his newscast reported on aging and muscle loss. Yep, it's something of interest to viewers as America grays. Get this, from the age 50 to 65, a person loses about 15 pounds of muscle mass. The solution? More protein and resistance training. Now that's some serious business.