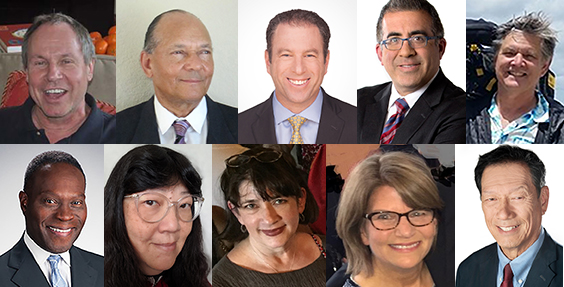 By Joyce Mitchell
Trustee & Vice President, Sacramento
Amidst the backdrop of a pandemic and wildfires, good news emerges. The Gold & Silver Circle announces inductees into the SF/NorCal NATAS honor society, recognizing decades of service to the television industry.
The Gold & Silver Circle Class of 2020 will be inducted on Saturday, October 24, at a luncheon held at the Basque Cultural Center in South San Francisco. If COVID-19 prevents an in-person gathering, then plan to attend a Virtual Ceremony that afternoon. If you miss the live event you can catch a posted version on the SF/NorCal NATAS website: emmysf.tv
The 2020 Circles this year include 10 outstanding TV professionals. Two will be recognized in the Gold Circle. Michel Camus and Don Sharp are being honored for their active engagement in television broadcasting for 50 years or more.
Camus is Technical Operations Manager at KGO ABC 7 and has worked at the station since 1975. Before KGO, Camus worked at KPIX and kicked off his career at Sacramento's CBS Affiliate KOVR in 1969. Camus has received three Emmy® Awards.
Sharp served as Operations Director at KPIX, starting his Bay Area career at KRON in 1959. He is widely respected in the industry and recognized for numerous technical innovations helping to make electronic newsgathering more efficient and effective.
Being inducted into the Silver Circle, recognizing more than 25 years of contributions to the television industry, are eight outstanding broadcasters:
Scott Budman, KNTV NBC Bay Area, Business/Technology Reporter
Sal Castaneda, KTVU FOX 2 Oakland, Anchor/Traffic Anchor and Reporter
Ken Day, Ken Day Productions Sacramento, Photographer
Vern Glenn, KPIX 5 San Francisco, Sports Anchor and Reporter
Joanne Jung Wohlers, KGO ABC 7 San Francisco, Satellite Coordinator
Molly McCrea, KPIX 5 San Francisco, Medical & Special Projects Producer
Jennifer Olney, KGO ABC 7 San Francisco, Special Projects Producer
Lonnie Wong, KTXL FOX 40 Sacramento, Reporter
All of the inductees have made significant contributions to their local television markets and have distinguished themselves within the industry and community. Silver Circle inductees are elected by current members of the Silver Circle. Professionals going into Gold Circle are elected by the NATAS Chapter Board of Directors.
The Gold & Silver Circle ceremony is a trip down memory lane. Awards Chair Wayne Freedman (SC '02) calls it, "our chapter's Broadcasting Hall of Fame." Retired KGO Anchor Don Sanchez (SC'00) will host the October 24 induction party. The Academy is excited to have members and friends honor these deserving people whether it's an in-person or virtual party.
College Scholarships
As in past years, the chapter will present students who have received 2020 college scholarships during the induction ceremony. It is Academy tradition to bring together television veterans and up-and-coming broadcasters of the future. More about scholarship opportunities are on our website's STUDENTS page.
During these challenging times, one thing is certain: SF/NorCal NATAS continues serving members and the industry. The Gold & Silver Circles are societies of honor, documenting history and people who have in some cases, pioneered and – in all cases – contributed to television.

GOLD CIRCLE CLASS OF  2020
MICHEL CAMUS – Technical Operations Manager, KGO ABC 7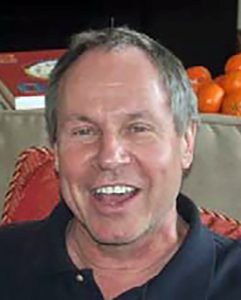 Michel Camus has been involved in northern California television news as a photographer and technical manager for 51 years. Camus began at KOVR in 1969 before going to KPIX in 1973. He left KPIX in 1975, moving to KGO, where he has been ever since. Camus has earned three Emmy® awards for photography and four awards from the San Francisco Press Photographers Association, including "Cameraman of the Year" in 1976. Camus has covered: the Reagan inauguration, Angela Davis, Indian Alcatraz take over, anti Vietnam war demonstrations at Berkeley, the student strike at San Francisco State University, the Zodiac killer, Pope John Paul, Patty Hearst. He flew in the first helicopter to spray malathion during the medfly crisis. He has shot in Africa, Mexico, Central America and covered the 1984 Olympics in Yugoslavia. As a photographer, Camus was in charge of the first camera crew to go live from a moving bus and from a boat in the early '80s. He became Technical Manager at KGO 33 years ago and has been very innovative in adopting technology, designing remote vehicles and assuring his field crews had the best equipment in the San Francisco market. He introduced microwave digital technology (digital microwave and HD remote camera) for his crews to do live remotes.
Don Sharp – Operations Director – Retired, KPIX CBS 5 and KRON 4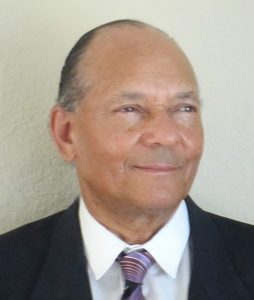 For more than 50 years, Don Sharp has been an innovator and respected newsroom leader. He held key news management roles at two network-owned television stations in San Francisco. His broadcast career began in San Diego in 1967 where he was one of the first African Americans employed by KOHO-TV, a Time-Life station. Sharp was hired as a film processor and soon promoted to news and sports photographer. In 1969, KRON-TV in San Francisco recruited him as  News Film Supervisor. He stayed at the station 36-years. During his tenure at KRON, Sharp was promoted to News Operations Manager and Associate News Director. While at the station, Sharp designed and installed the first bridge traffic cameras on the Golden Gate, Bay and San Mateo Bridges, and led KRON's transition from film to digital editing. He also launched the first live helicopter in San Francisco. In 2005, Sharp was hired by CBS-owned station KPIX where he became a central newsroom leader responsible for technical operations. He helped produce coverage of the Bay Bridge's new eastern span and oversaw unprecedented use of drone video in news. Sharp co-authored a book in 1985 entitled Microwaves Made Simple. It became a teaching textbook at Stanford University. Sharp is the recipient of six Emmy® Awards. In 2018, he was honored with the NATAS Governors' Citation and inducted into Silver Circle in 2005. He also received the APTRA Broadcast Hall of Fame Award in 2009.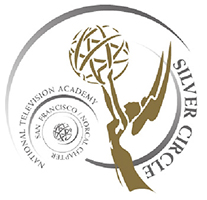 SILVER CIRCLE CLASS OF  2020
SCOTT BUDMAN – Technology Reporter, KNTV NBC Bay Area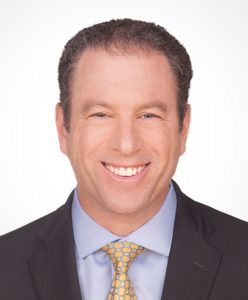 Emmy® Award recipient and reporter Scott Budman covers the business and technology beat for NBC Bay Area. An Oakland native, Budman joined KNTV in 1995 after working at KEYT in Santa Barbara as a reporter/weekend anchor. He began his broadcasting career in radio as a business reporter for KMNY in Anaheim. Budman anchored various NBC Bay Area newscasts while also doing general assignment reporting. Co-Creator/Host/Writer of Tech Now, Budman is one of the Bay Area's most recognizable business and technology journalists. He can be heard on NPR, Alice Radio and is regularly blogs for Forbes and other online publications. Budman volunteers with community organizations including Big Brothers Big Sisters of Santa Clara and Home of Hope, an agency that helps children in India and n the U.S. transition out of poverty and into employment.
Sal Castaneda – Anchor/Traffic Anchor/Reporter, KTVU FOX 2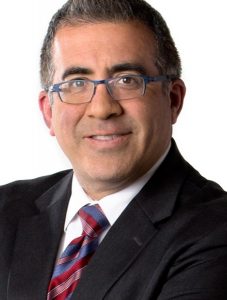 Sal Castenada started at KTVU in 1991 and known for features about local heroes. He began his career volunteering at the UC Berkeley campus radio station while attending college there. He went on to work in radio before being hired at KTVU. While traffic and feature stories are his primary focus, Castanada also has covered breaking news including some stories like the 1989 Loma Prieta Earthquake and the 1991 Oakland Hills fire storm. He readily mentors journalism students and volunteers with the Salvation Army and Leukemia Lymphoma Society. Castanada received an Emmy® Award in 2014 for coverage of the Napa earthquake.

Ken Day – Photographer, Ken Day Productions (Sacramento)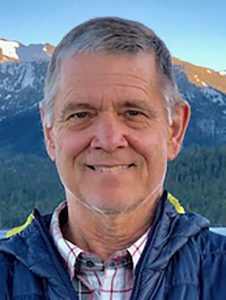 As a high school sophomore in 1970, Ken Day knew what he wanted to do with his life. He bought a camera and set out to learn photography. From sunrise to sunset, he would explore his world, photographing everything from nature to sports to the homeless. After graduation from Sacramento State University in the late 1970s, Day landed a job at Sacramento PBS station KVIE. Two years later, he was hired by an NBC affiliate in Boise, Idaho. Then, it was back to Sacramento and CBS station KOVR where he stayed 15-years working daily news. Day covered everything from earthquakes to Presidential visits and special assignments in Israel and Mexico. Day has several Emmy® Awards for his photography. He left KOVR in 1997 and started his own business. He's since covered the O.J. Simpson trial, Unabomber trial along with many features for ABC Network News. He also works on numerous documentary projects and always goes the extra mile to do an excellent job. Day is first in line to offer help to nonprofits and community activists. 
Vern Glenn – Sports Anchor/Reporter, KPIX 5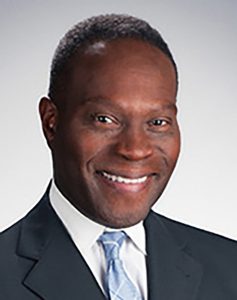 Vern Glenn joined KPIX/KBCWTV 44 Cable 12 in June of 2012 as a weekend sports anchor/weekday sports reporter and MMJ. Glenn is a three-time Emmy® Award recipient who before KPIX had worked at KRON 4 News since 1990. While at KRON, he was tagged with the nickname "Mr. Involvement" for literally throwing himself into the middle of his feature stories. Memorable moments include bungee jumping, sky diving, bull riding, boxing, pro football and a dirt bike crash. "Mr. Involvement" has created a niche in the television market. Glenn brings that same type of energy to KPIX. Among his memorable personal assignments was reporting from the 2000 Olympic Games in Sydney, Australia. Glenn was part of the KNBR Radio Morning Show in 1998 and drops in now and then as a guest on 95.7 The Game. Before coming to the Bay Area, Glen worked at WBAL-TV in Baltimore Maryland as weekend sports anchor.
Joanne Jung Wohlers – Satellite Coordinator/KGO ABC 7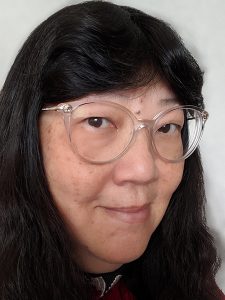 Without Joanne Jung Wohlers, the station could have gone dark. She's been considered the behind the scenes force running ABC 7 for 40 years now. Wohlers is Satellite Coordinator at KGO 7 – and so much more. She's called by employees an amazing combination of historian, archive clerk, digital technician and detective. The mantra at KGO only grows stronger as young and old alike search for file footage or institutional knowledge. The answer often is the same, "I can't find it. Go ask Joanne." She's humble, self-effacing and considered the social glue that holds the Channel 7 newsroom together. The Emmy® Award recipient is able to juggle tight deadlines and somehow miraculously makes them work. And she does so with a rare wit and sense of good humor.

Molly McCrea – Medical & Special Projects Producer/ KPIX 5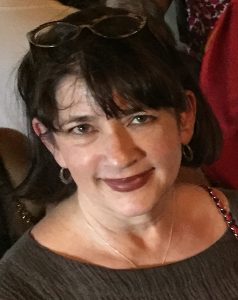 For nearly 35 years, Molly McCrea has dedicated her life to KPIX News. She began as an intern on the assignment desk and then worked her way through the station as a production assistant, weather producer, field producer, feature producer, special projects producer, political producer, medical/health producer and now as an MMJ. She has received numerous awards and recognition for her news segments and documentaries from a variety of organizations. They include APTRA, National UPI, Peninsula Press Club, and Society of professional Journalists. She's also earned several Emmy® Awards.  McCrea previously worked at CNN and Associated Press and produced for the CBS nationally syndicated program Day & Date. McCrea graduated from UC Berkeley with a BA Degree and completed work for her Master's Degree at SF State in Broadcast Communication Arts.

Jennifer Olney – Special Projects Producer/KGO ABC 7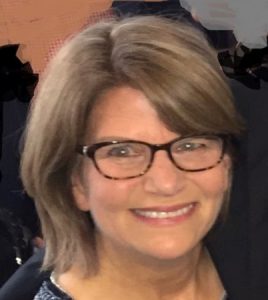 Jennifer Olney is an award-winning journalist and storyteller at ABC 7. She started at the station in 1982 as a writer and newscast producer. Later, she moved into on-air reporting and became a special projects producer. Olney has written and produced numerous long-format specials for television and digital on a variety of topics from scientific exploration to criminal investigations. Her goal is to develop relevant content to help viewers better understand the dynamics of critical issues. Olney extensively reports on the environment and conducted multi-year investigations into California's green waste dumping practices. Her body of work includes hundreds of stories featuring people trying to make the world a better place. For the past ten-years, Olney has photographed, edited, written, and produced her own segments. She is the recipient of nine Emmy® Awards and was part of the KGO team that won a Peabody Award for coverage of the Loma Prieta earthquake. Before heading to the Bay Area, Olney worked at KTLA TV and KFWB Radio in southern California. She's a longtime Girl Scout volunteer and has a degree in American Studies and Communications from Stanford University.
Lonnie Wong – Anchor/Reporter, KTXL FOX 40 (Sacramento)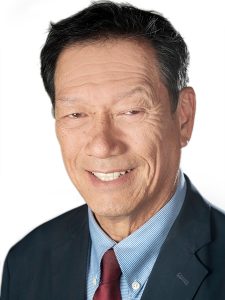 Sacramento FOX 40 Anchor/Reporter Lonnie Wong reports from the trenches, having covered news for nearly four decades now. He started at Channel 40 before there was a FOX TV Network, when the primary programming at his station was old movies and MASH reruns. Wong witnessed the evolution of a single daily newscast into a sophisticated TV news operation. He helped found the Sacramento Chapter of the Asian American Journalists Association (AAJA) and has served on the chapter board continuously since 1985. Wong was awarded a Lifetime Achievement Award from the National AAJA organization. He's also been recognize by the California State Assembly and State Senate for journalistic achievement and support of Asian Pacific Islander communities. Wong began his career in radio at KPFA covering state politics and began working with TV news film crews. He has covered the administrations of seven governors beginning with Ronald Reagan.
Congratulations to the Gold & Silver Circle Class of 2020!
Updates about the Ceremony on October 24 can be found on the CIRCLES page.