By: Brooks Jarosz 
NATAS SF/NorCal President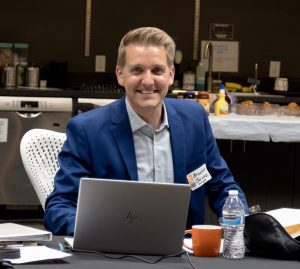 Great minds from the newly seated NATAS San Francisco/Northern California Board of Governors met in-person and virtually, for a fruitful day focused on serving our Chapter and its members.
For some, it may have felt like the first day of school. The excitement spilled throughout the meeting rooms and event space at OakStop in downtown Oakland on a sun-filled Saturday in August.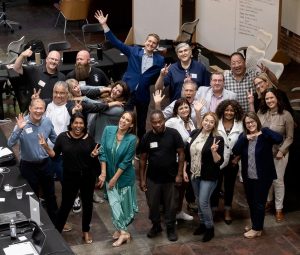 "The enthusiastic interaction and collaboration was quite wonderful," National Trustee Alison Gibson said. "It shows we are all working together in earnest to make this Chapter stronger than ever."
As the newly-elected President, it was my first time leading a retreat to culminate new ideas, provide structure, and aim to get every board member involved in one or more of our hardworking committees.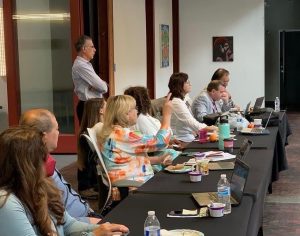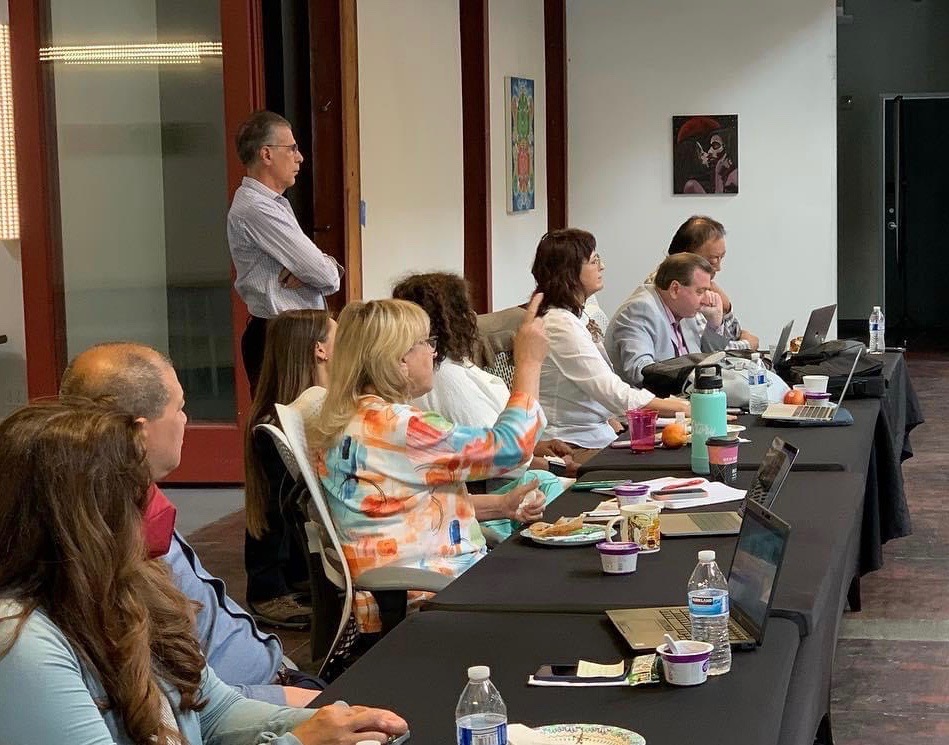 The retreat began with introductions and then breakout sessions between our markets including the Bay Area, Sacramento, Hawaii, Fresno, and other smaller markets. It allowed the Vice Presidents who represent those areas to discuss what mattered most, including how the organization could better serve those markets.
While NATAS is often only associated with the coveted Emmy Awards, our efforts in producing programs, funding and awarding scholarships, and providing valuable mentorships for our members, are just a few other key objectives.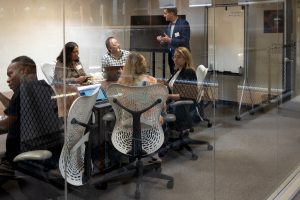 "This was among the most productive board retreats I've attended in over a decade on the board," said Finance Co-Chair Julie Watts. "Our newly elected board members brought energy and fantastic ideas."
Those ideas for new initiatives led to robust discussions about events, sponsorships, member benefits, outreach and diversity. Stay tuned.
Great strides were also made to bolster key committees, including the Education Committee.
"This year's smaller and much more focused group came up with many more innovative ideas for us to devote ourselves to in the coming year," said Toby Momtaz who chairs the committee.
By assigning governors to specific roles or tasks in committees, plans are already being charted to encourage greater participation and expand our Chapter's reach.
Ultimately, all of us on the board volunteer our service for the betterment of our Chapter, to serve our members, and to acknowledge and reward excellence.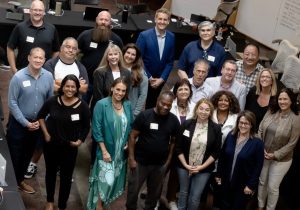 I speak for all of us when I say, we are always open to new ideas, criticism, and finding ways to evolve and innovate.
"The retreat was just what we needed to discuss our needs, as a chapter and from a committee standpoint, to collaborate and restructure things," said Marketing Chair Larena Baldazo. "I am excited to see how we evolve from here."
If you have ideas or feedback, please email brooks@emmysf.tv