By Steve Shlisky
Activities & Programs Chair

In 22 months the Chapter Activities & Programs Committee has produced over three dozen webcasts, how-to videos, podcasts, and promotional material. It feels like we are just starting to hit our stride with a promise to produce more branded programs, like "Diversity: Let's Really Talk About It", "Cinema Club vérité: conversations with filmmakers", and "What Works: Best Practices." We are consistently learning and evolving our entertainment and information programs. Lately we are creating special branding for each of our franchised shows.
April Diversity program focusing on Muslim and Middle Eastern issues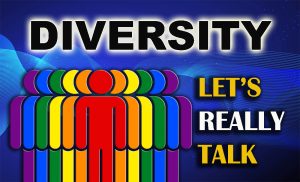 Early on in April  – Saturday, April 2nd, at 10 AM – we will have the third of our Diversity series "Let's Really Talk About It." The discussion will include Afghan radio & TV journalist Ahmad Zia Ferozpur joining us live from Germany. Ferozpur had to evacuate with his family when American forces left that country last fall. He will talk about reporting in exile, and weigh in on the war in Ukraine. Other panelists will speak to their own experiences about reporting on outreach and community support efforts for war refugees.
This next eye-opening diversity series program, "Let's REALLY TALK About It" will focus on the unique challenges journalists from Muslim and Middle Eastern cultural communities encounter in broadcast newsrooms. NATAS SF/NorCal journalists who are currently covering local outreach and support efforts for war refugees have also been invited to share their insights.
List of panelists:
Nazy Javid
 – Persian American/TV News Anchor/Asst. News Director, Redding, CA and
Vice-President of Small Markets, NATAS SF/NorCal Chapter
Ahmad Zia Ferozpur
– Afghan Journalist & News Anchor for Volant Media (From Berlin, Germany)
Halima Kazem-Stojanovic
 – Afghan-American International Journalist/Professor, Human Rights & Social Justice Advocate
Keanu Haghighi
– Persian American Journalist/Associate Editorial Graphics Producer, ESPN
Omar Perez
 – Latino American/Digital Producer/Reporter, KRON 4, San Francisco
Gasia Mikaelian – Armenian American TV Anchor/Reporter, "Mornings on 2", KTVU, SF Bay Area
Chapter Diversity Chair Professor Bob Rucker will once again moderate a continuing, dynamic, honest and ever-inclusive dialog which inspires our membership to join in.
"These are long overdue candid discussions about individual experiences and personal challenges faced by broadcast professionals representing a wide range of cultural communities". – Bob Rucker
Bob goes onto to explain: "These revealing interactions by industry insiders are designed to help all of us to: better understand what individual cultural identities bring to our business; to help discover common ground for continuing discussions; and to energize brainstorming for more powerful story telling which connects with our audiences, and with our colleagues in the workplace.
Bob has worked in local and national television news since 1976, and spent three decades teaching college media students nationwide how to openly discuss, then listen and inquire respectfully, as everyone shares their personal stories and insights about race and ethnicity, gender, sexual orientation, religious cultures and disabilities.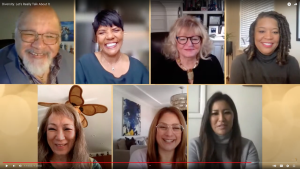 So far we have explored issues broadcasters have faced around discrimination and acceptance. Both as reporting on diversity issues and personal experiences navigating through the broadcast industry. During last month's "Women's History Month" the Diversity webcast focused on women broadcasters' personal experiences on their changing roles and acceptance in not only Chapter newsrooms but throughout the country as they rose through the ranks.
Don't miss this April offering this Saturday April 2 at noon. You can watch and comment on either our YouTube Live Channel: Emmy SF TV or our Facebook Live Channel: Emmy SF TV. This month' focus will be on middle eastern journalists working in the United States. If you miss it, look for the recording on our Diversity Page. You can see the past and future shows here as well.
April's Cinema Club vérité features a filmmaker and opera singer
On the 24th of April for the Cinema Club vérité program, we will be in conversation with the soprano opera singer and filmmaker Gail Simpson. The Webcast will screen her short feature "Activist Aria" currently touring the film festival circuit and already receiving a few awards. Part music video, part social commentary, Gail's features are hard to categorize as she tries to blend her two joys to re-imagine opera on film for contemporary audiences. Gail founded Opera Frontier in 2007 – a virtual opera company that produces full-length shows, as well as stand-alone performance pieces and pop-up opera events.
"Activist Aria" is a response to the political turmoil during the 2020 covid lockdown, Opera Frontier created this musical documentary short film. Driven by the musical arc of a brilliant Johann Strauss aria (from Die Fledermaus), the film contrasts the appealing vision and the harsh reality of America, illuminating its profound and self-evident need to become "more perfect". – Gail Simpson
Included in this program will be clips from some of Opera Frontier's other productions: 2019's "Rejoice Abyssinia", a collaboration with Circus Abyssinia shot in Ethiopia highlighting performers from Circus Abyssinia; and a Sunday brunch pop-up opera at San Francisco's Sheraton Palace. . Tune into this program at 1pm April 24 on our streaming platforms: YouTube Live: Emmy SF TV or Facebook Live: Emmy SF TV.
The last two episodes of Cinema Club vérité concentrated on Hawaii filmmakers and their experiences producing films on their island state. Last month we screened the film "Kālewa", then Cinema Club Chair Gerard Elmore talked with the filmmaker Mitchel Merrick about his film, including dozens of behind-the-scenes photographs from its four day shoot.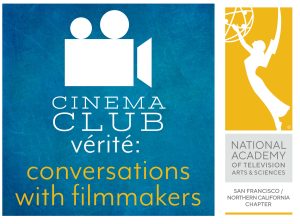 Our first episode in February featured the writer / director of "I Was a Simple Man", a feature length film now playing on Apple TV (https://tv.apple.com/us/movie/i-was-a…) and Amazon Prime (https://www.amazon.com/gp/video/detai…). This show featured an interview with the writer / director Christopher Makoto and actor Kyle Kosaki from the film.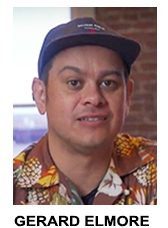 "After two shows, itʻs been exciting to have conversations with fantastic award-winning filmmakers.  The filmmakers have had a lot of fun taking us through their process and hope that people will continue to tune in to the shows. We have just created the calendar through next January. We are planning at least one program a month." – Gerard Elmore"
If you missed either conversation, take a look at the recording of Episode 1 and / or Episode 2 and don't forget to join us for Episode 3.
"What Works" next episode at the end of April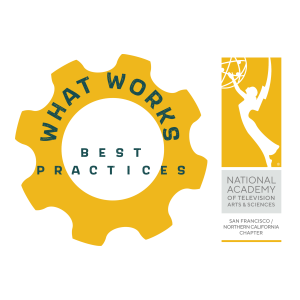 Where the Diversity programs focus on issues reporters and newsrooms face, and Cinema Club vérité converses with filmmakers, our "What Works" series concentrates on the best production and storytelling practices. On the 30th of April KPIX 5 reporter / anchor / drone pilot Devin Fehely will talk about the techniques of news gathering with drones. Our first program in the series featured KPIX 5 reporters, Devin Fehely and Da Lin, sharing their craft tips as multi-media journalists (MMJs).
Lately these programs have been produced through our StreamYard account. On StreamYard, you can produce a webcast that looks more like an interview discussion program rather than a wall-of-boxes Zoom stream. Chapter President Randy Forsman directs many of these webcasts:
"The quality of the programs we've been able to do with StreamYard have been a huge improvement over simply using Zoom. The software allows us to add elements that really increase our production value and make them more engaging and dynamic. I'm excited about the possibilities we have with future programs going forward." – Randy Forsman
Behind the scenes on StreamYard there is a live director who selects the lower third supers, comments and questions from viewers, still pictures, or videos, just like a newscast. There is even room for an assistant director to help out on more complicated productions. The director can control the number of guests who appear on the screen (with or without the host), add lower third supers, and display the live comments from those watching on YouTube Live or Facebook Live. Viewers can even post their questions or comments ahead of the programs airing time.
The Activities/Program Committee is tasked with planning and coordinating of activities and programs for the Chapter and its members. These can include mixers (luncheons, dinners, receptions, testimonial, or tributes) workshops, seminars, lectures and discussions. The committee also assists in the production of audio and/or video content for the Chapter. These live and taped programs are available to all other regional chapters and with the National Academy. If you have questions or ideas for future shows of interest to Chapter members please contact Steve Shlisky (sshlisky@emmysf.org).
Links to programs: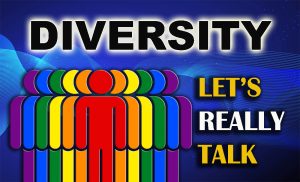 Diversity: Let's Talk About It – Muslim and Middle Eastern Journalists
(April 2 10am PST)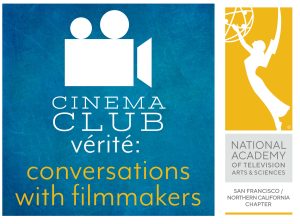 Cinema Club vérité: conversations with filmmakers – Activist Aria
(April 24 1pm PST)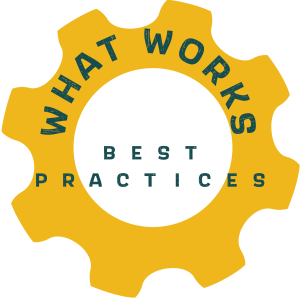 What Works: Best Practices – Drones
(April 30 12 Noon PST)