By Kevin Wing
Chapter Vice President, San Francisco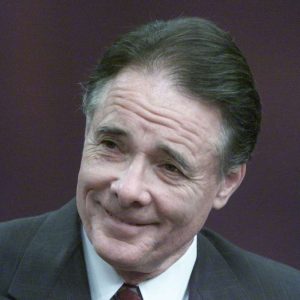 Doug Moore is being remembered by many, including myself, as a veteran television newsman whose warm, intelligent presence and likable, friendly demeanor captivated not only his loyal Bay Area television viewers for two decades but those who knew and worked with him as well.
Moore, whose 18 years at the anchor desk with Maggi Scura at KNTV in San Jose makes the pair, to this day, the longest-tenured anchor team in Bay Area television history, was surrounded by his loving family when he died in mid-December. KNTV, now branded as NBC Bay Area, made the announcement Dec. 20. The longtime Santa Cruz resident was 78.
Moore was with KNTV from 1982 to 2000 – then an ABC affiliate for what was then designated as the Salinas-Monterey-San Jose television market — co-anchoring the 6 and 11 p.m. nightly newscasts with Scura for the entire time and becoming a fixture on television for generations of Bay Area residents. Returning to northern California to join KNTV after several years in the 1970s and early '80s as an anchor at WCCO-TV, the CBS station in Minneapolis, Moore was a graduate of the highly-regarded broadcast journalism program at San Jose State University. Before eventually moving on to Minneapolis in the 1970s, Moore was an anchor and reporter at KMST (now KION-TV), the CBS affiliate in Monterey.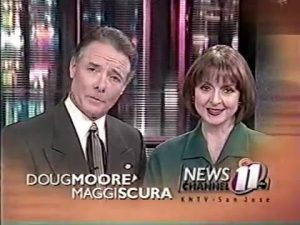 "This is a very great loss for his family," Scura said. "He loved his family. He loved this community. He was loved by many."
Scura, who worked at the station for nearly 25 years before retiring in 2001, remembered that she didn't even think the station was considering she and Moore as an anchor team when he was hired in 1982.
"I don't think we were even supposed to be a team," she said. "I think they were looking at a new team. They hired Doug, and as it worked out during that interim period, Doug and I were tossed together on the air. We got along. And the viewers seemed to like it, and we wound up staying as a team all those years."
Many of Moore's KNTV colleagues who are still with the station loved working with him.
"Doug Moore was a true journalist, a consummate professional and a lovely friend," said Stephanie Adrouny (Silver Circle Class of 2021), NBC Bay Area's vice president of news. "He took me under his wing when I was promoted to produce the 6 p.m. news with Doug and Maggi Scura. They were a terrific pair. I was nervous to work with them, because they were already legends in the market, but they were both lovely. Doug knew I was a young producer with only a few years under my belt and he always took the time to guide me and teach me. He never said an unkind word, even when I made mistakes! I am forever grateful to have known Doug. He will be missed."
"Doug Moore was smart, a great communicator, and a natural born leader," said Terry McSweeney, a reporter and weekend anchor at NBC Bay Area who also worked with Moore at the station through the late 1980s and '90s. "As a news anchor, Doug could deliver hard news and feature stories equally well, with a rare combination of credibility and empathy. The audience loved him. His co-workers admired and respected him. And I remember something else about this legendary anchor. He was one of the coolest guys I've ever met."
"Doug, I believe, was born cool," added McSweeney, who often shared the anchor desk with Moore. "Never had to work at it. Just had it. So cool, that when he walked into the newsroom, you could see and feel it. And if you somehow didn't see it in his swagger or his grin, he'd show you in other ways. More than once, the reporters, producers and assignment editors would stand in the newsroom, forming two parallel lines with a space in between so Doug could dance on by us, just like they did on "American Bandstand" and "Soul Train". We loved it. We went wild. The man could dance! Here was this great anchor, letting us know what "cool" looked like."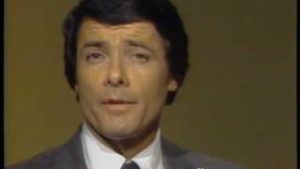 Veteran NBC Bay Area reporter Damian Trujillo, who joined the station in 1996, recalled those early days fondly and how Moore made him feel.
"Doug allowed me to sit in the cubicle next to his in the newsroom. I was a KNTV rookie, but he never treated me like one," Trujillo said. "So I got a front row seat to his commitment to truth and fairness. Doug was quiet and private. But his face lit up whenever he talked about his wife and his son. Save me a seat up there, Doug, and this time it doesn't have to be right next to yours, although I would be honored again."
Scott Budman (Silver Circle Class of 2020), another NBC Bay Area veteran who has been with the station since the mid-1990s, remembered Moore as someone who loved to help others.
"I benefitted here in the newsroom from him helping me out," Budman said. "In a business sadly famous for selfishness, Doug was always willing to reach out to help someone younger. I so appreciated that!"
Budman, the station's technology and business reporter, was grateful that Moore took an interest in technology reporting.
"It was such a confidence boost for me, trying to convince people to tune into tech reporting, to have an established, respected news anchor want to talk about it," Budman added.
Moore set the tone in the KNTV newsroom and he provided a "soothing presence", longtime said Robert Handa (Silver Circle Class of 2016), a longtime station news reporter who has had two tours of duty at the station, beginning in the 1980s.
"Doug Moore anchored on the set and also in the newsroom," Handa said. "Certain people should set the tone for an operation. Doug did. His warmth, intelligence and wit provided a calm, soothing presence in a hectic environment."
Like so many others, Handa will always remember how helpful Moore was to him.
"Doug was always considerate and helpful, but one particular event sticks in my mind," Handa added. "I was a young TV guy asked to emcee an Asian American group fundraiser, which was an elaborate, high-fashion modeling show. I thought my participation was pretty funny. Doug overheard me talking about it and, ultimately, our chat led me to ask him to make a surprise 'cameo'. I knew he was busy that day, but he agreed. So, we concocted a scenario in which I started the show on stage with a handheld microphone, deliberately disheveled, my tie unknotted and crooked as well as my coat buttoned incorrectly. I'm welcoming the audience and I can see them wondering 'Oh my god, does Robert realize how he looks? Should we tell him?' Then, Doug bursts through the audience, came up on stage and began fixing my clothes while patiently lecturing me on 'how to dress in public.' The audience was roaring. We kept it going, ad-libbing for quite a while because people were laughing so much. Then, instead of leaving as he intended, the organizers fussed over Doug so much he stayed for the whole event. His presence was such a thrill for everybody because Doug made it all feel so spontaneous and natural."
Scura said Moore wasn't just her co-anchor. They developed a wonderful friendship that lasted until his death.
"We developed a really nice friendship through the years," she said. "Our chemistry with one another evolved over time. We used to refer to ourselves as each other's TV spouses."
Moore was a calming presence on TV and in the newsroom in the hours and days following the devastating Loma Prieta earthquake in October 1989.
"We had each other's backs during our earthquake coverage," Scura said. "The earthquake, like other major stories, was a test of our abilities and of our working relationship."
Scura said Moore was a very caring man.
"He would always be there for me to talk to," she said. "There were so many moments. He had tragedies in his life, and that was a very difficult time. There were so many moments. And, you really want to be there for your friend and his family to get through those moments. We attended each other's weddings. We had a very nice friendship."
"This is a tremendous loss," Scura added. "I am going to miss my friend."
Like so many, I also had the opportunity to get to know Moore. As a San Jose State journalism student in the mid-1980s, I was chosen to interview him for a "SJSU Update News" special commemorating the 50th anniversary of the university's journalism and mass communications department, to which Moore graduated from in the 1960s. I still remember that afternoon when I visited him in the newsroom at the old KNTV studios on Park Avenue in San Jose. He was so generous of his time. He gave me a studio tour, then I interviewed him for nearly an hour. One of the things he said to me has resonated to this day: "A lot of students who want to be TV reporters think all they have to do is pick up a camera and start shooting. It's so much more than that. You have to know how to write. If you don't know how to write, you have no business being in this business. And when you first start out, you have to do everything yourself. That's how you learn. You have to know how to write and how to tell a story."
I never forgot those words. A few years later, KNTV hired me as a freelance reporter. Between 1994 and 1998, I reported for the station's 6 and 11 p.m. newscasts and felt so honored to work with Moore. To hear him say my name and toss to one of my packages or to me for a live shot was a dream come true for me. I will never forget Doug Moore. I am so grateful to have known him.