By Randy Forsman
NATAS Chapter Past President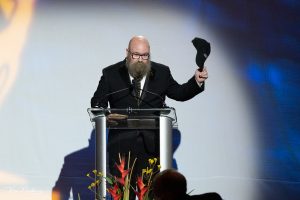 To all of those who were in attendance at the 51st Northern California Area Emmy® Awards on Saturday, June 11 at Hilton San Francisco Union Square, thank you for being a part of what made our first in-person Gala since 2019 a huge success. To those who were unable to attend, thank you for being a part of this chapter; your presence was truly missed.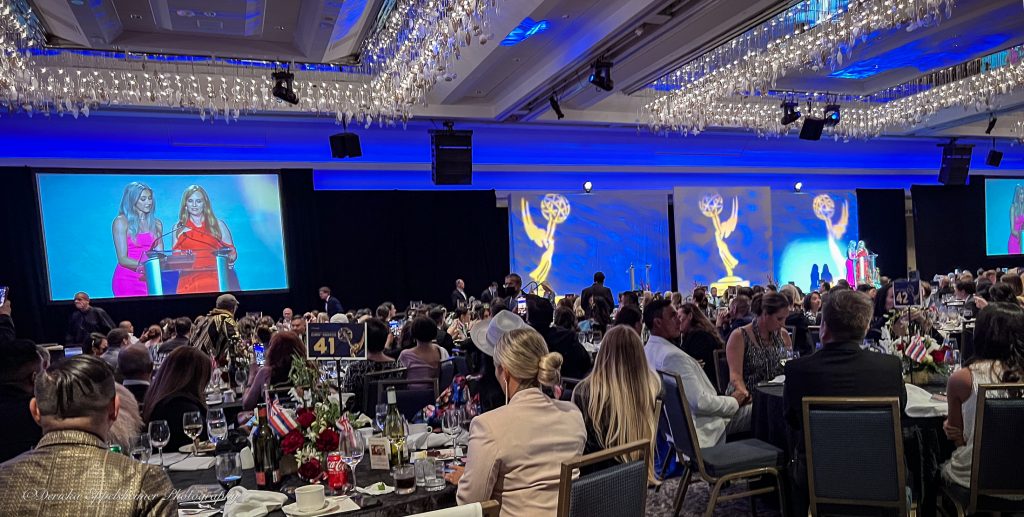 After two years of virtual galas, there was a large degree of pressure to ensure that our return would go off smoothly. Would the local health guidelines change at the last minute? Would attendees feel safe to return to a sit-down dinner format? There was a lot of effort behind the scenes to ensure that your experience and your evening would be a memorable one. While I was relegated to the control room for a majority of the evening directing the gala, it was safe to say, at least from my perspective, that the energy in the room that Saturday night was electric. I know I am not alone in saying it felt good to be back.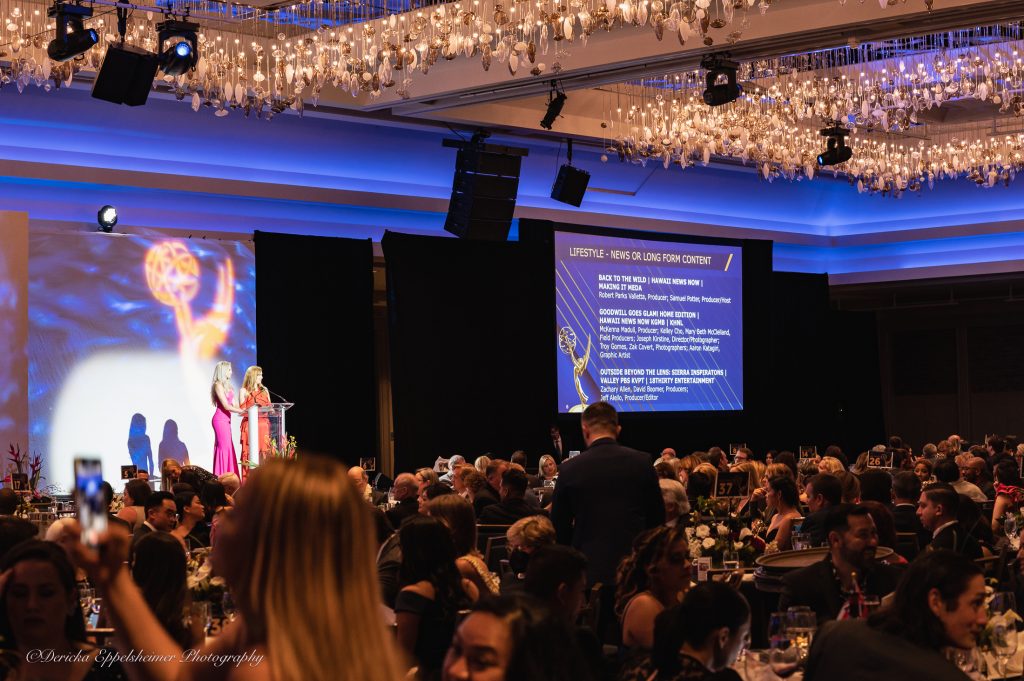 Over the course of the evening 345 Emmy® statues were handed out to 222 individuals. (View Press Release)  Every speech and every celebration was a reminder to me that celebrating excellence is best done together. While the accomplishment of being an Emmy® recipient stands on its own, being able to share your excitement with your family, friends, and colleagues is truly one of the best parts of being a part of this chapter.
Thanks to our new Vice President – Hawaii McKenna Maduli for bringing over 100 guests from the islands to attend the Gala.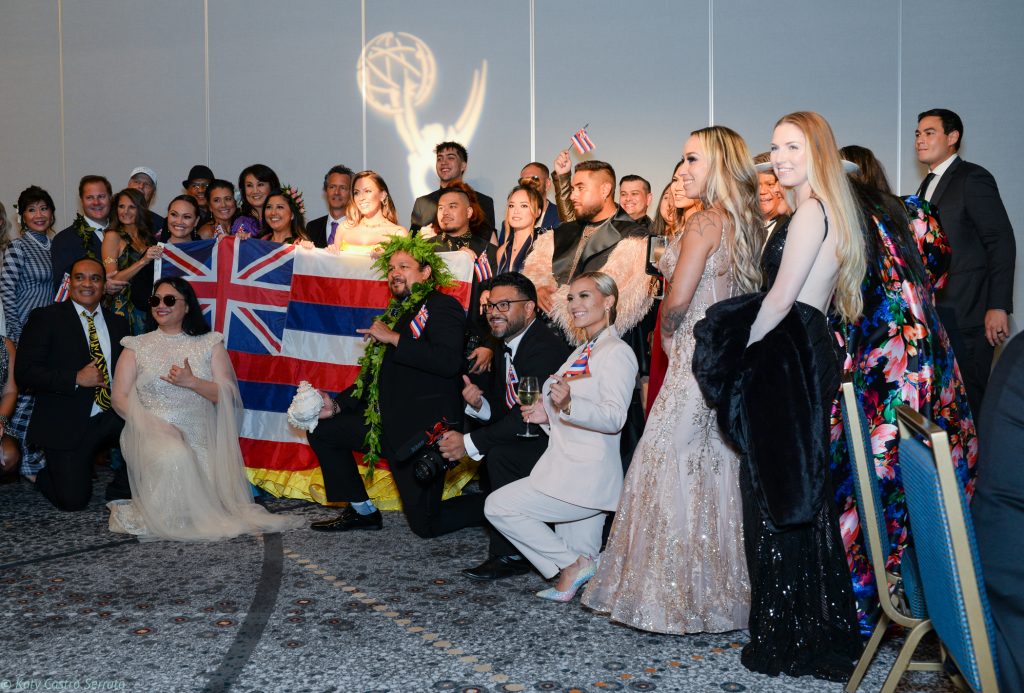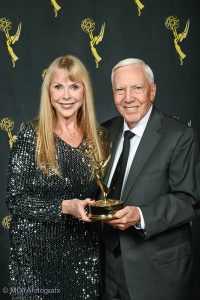 In addition to the 345 statues the Governors' Award was presented to Gary Gerould, voice of the Sacramento Kings.  The trophy was presented by the boards Sacramento Vice President and a previous Governors' Award recipient Joyce Mitchell.
Three Governors' Citations went to Treasurer Alison Gibson, Media Cool; Finance Chair Jim Spalding, Spalding and Company; and retired San Jose State University Professor and now the chapters Diversity Chair Bob Rucker.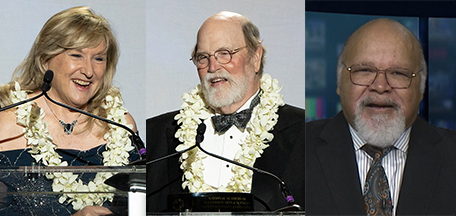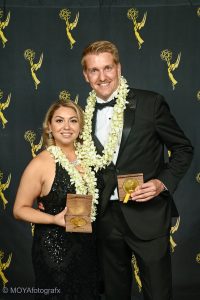 And the Governors' Service Medallion to Marketing Chair, Larena Baldazo, Laney College;  and Governor, Mentor Match Chair and now thee Chapter President, Brooks Jarosz, KTVU FOX 2.
The evening couldn't possibly have gone as well as it did were it not for the volunteer efforts of countless individuals on our Chapter's board of governors. I would like to recognize and thank Emmy® Gala Chair Julie Watts for her detailed planning of every aspect of the gala, as well as Co-Producer Patty Zubov, Activities/Programs Chair Steve Shlisky for coordinating our red carpet interviews as well as editing video for the gala, Governor Paula Marcheschi for designing a graphic look worth of the Emmy® brand, Richard Harmelink and Jose Muñoz for managing the stage both in front and backstage, our social media team of Larena Baldazo, Nazy Javid, Austin Casto, and Dania Romero, our talented still photographers Susan Bradley, Mike Moya, Ken Newberry, Katy Castron, and Dericka Eppelsheimer, our sponsorship team of McKenna Maduli, Terri Russell, and Stephanie Sierra, our Awards Chair Wayne Freedman for continuing to be a part our Chapter's Emmy® Awards for decades.  I would also like to offer my sincere thanks to all those who volunteered their time that I may have missed. I am proud to be a part of such a wonderful team.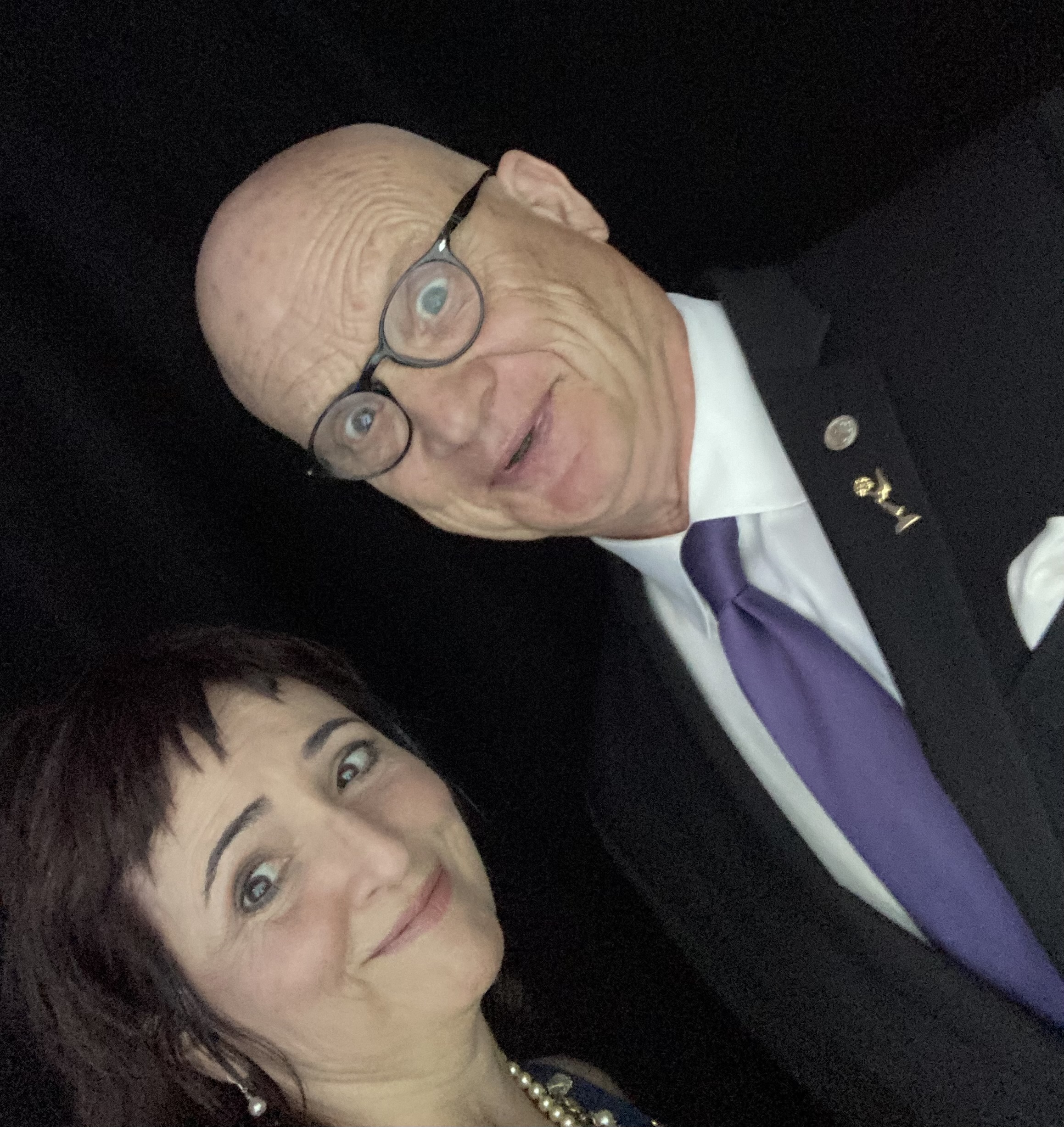 Gala Co-Producer Patty Zubov and Awards Chair Wayne Freedman backstage.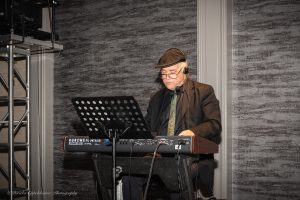 Special thanks to our Musical Director Michael Hatfield and announcer Len Ramirez, CBS San Francisco KPIX 5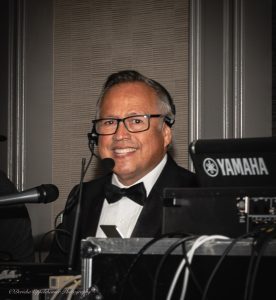 As I said in my President's Report, while I am not seeking a second term, I am inspired and excited to see our Chapter grow, as it is the strongest that I have seen in my many years on the board. Most of all, thank YOU for being a part of what makes this chapter so great.
You can view & purchase all the Gala photos, watch the telecast of the Awards Ceremony and Red Carpet Interviews, and download the printed program on the AWARDS PAGE