By Steve Shlisky
Activities & Programs Chair
The first weekend in March marks the first time the Chapter presents two webcasts.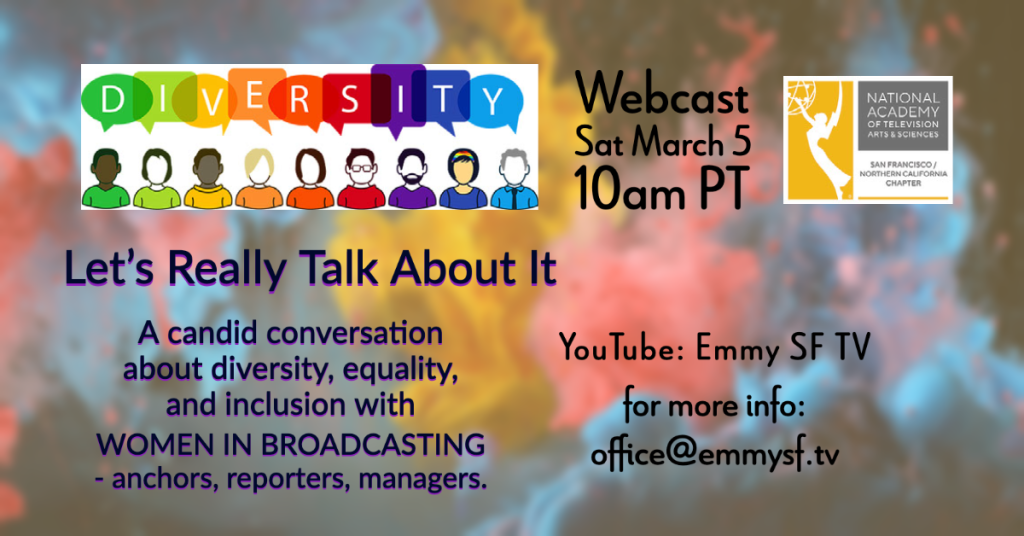 DIVERSITY: LET'S REALLY TALK ABOUT IT – Women In Broadcasting
Saturday's feature is a StreamYard webcast of our third program devoted to Diversity. March is Women's History Month, so "Let's Really Talk About It" focuses on women anchors, show hosts, reporters, and management in a frank discussion long overdue, about individual experiences and personal challenges faced by broadcast professionals representing a wide range of cultural communities.
The Host is Diversity Chair Bob Rucker and our "Women In Broadcasting" Panelists include:
Participate at 10am on March 5 on our YouTube Live channel (Emmy SF TV) or our (Facebook Live channel)– watch and leave your comments and questions.
This discussion continues our "Diversity: Let's Really Talk About It" series.
Click here to access our program focusing on Black History for February. 
---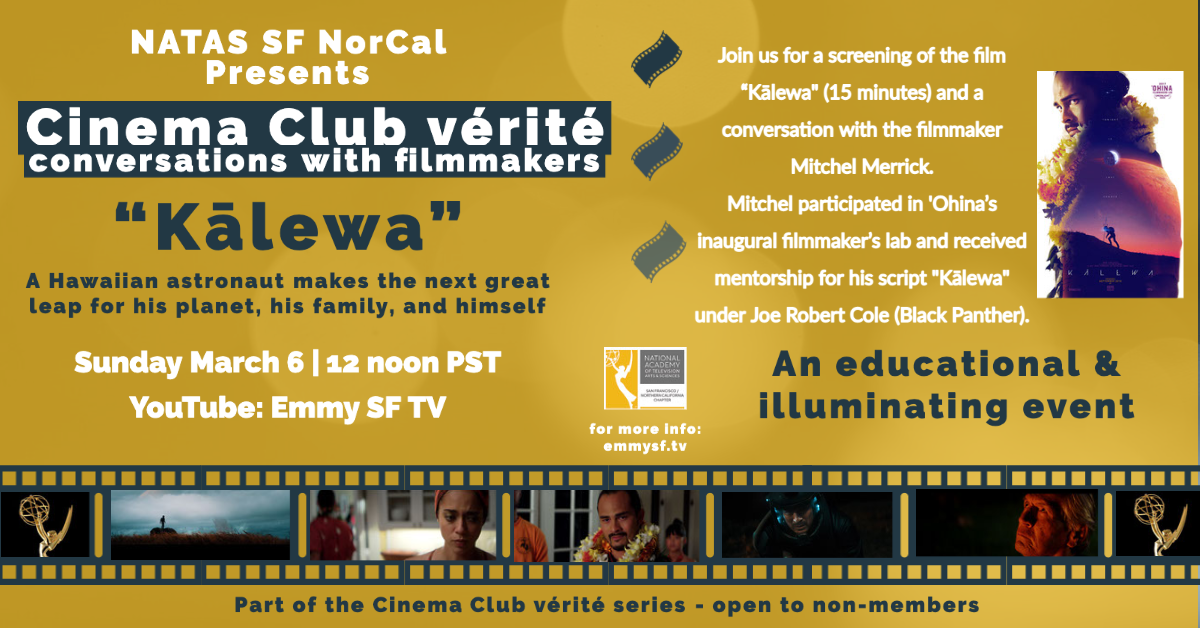 CINEMA CLUB vérité – "Kālewa"
The same YouTube Live channel (Emmy SF TV) will host a second program from our Cinema Club vérité series. We screen the entire film "Kālewa" (15 mins). After the screening, Cinema Club Chair Gerard Elmore talks with the filmmaker Mitchel Merrick about his experience, including dozens of behind-the-scenes pictures of the production.
"Kālewa" follows a future Hawaiian astronaut as he makes the next great leap for his planet, his family, and himself. This is his last chance. (View trailer)
Born and raised in Hawai'i, Merrick is a filmmaker who first developed his passion making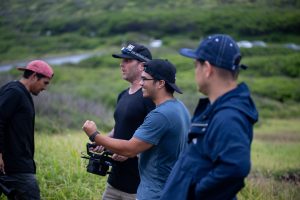 home movies with the Sony camcorder he received as a birthday present when he was 10. After receiving his Bachelor's of Media and Creative Technology from the University of Waikato in Aotearoa, he returned home to continue developing his craft.
He had the honor of participating in 'Ohina's inaugural filmmaker's lab and received mentorship for his script "Kālewa" under Joe Robert Cole (Black Panther). "Kālewa" received the Greenlight Award from 'Ohina along with full funding to be produced, then went on to screen at dozens of festivals around the world.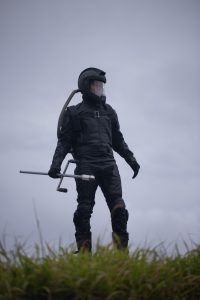 Since "Kālewa" (2018), he has produced a handful of other shorts, a feature film "Water Like Fire" (2020), and continues to work on elevating Hawai'i-centered stories through film.
We will be screening the 15-minute film, however you can screen it before the event: "Kālewa"
This discussion continues our popular Cinema Club vérité series.
Link to last month's program about feature film "I Was A Simple Man" (shot in Hawai'i).
---
If you miss either of these programs, you can see the recording soon after the broadcast on our website.  But by attending live, you can ask questions live!
SATURDAY, MARCH 5 – 10A PT
Diversity Chair Bob Rucker discusses Diversity, Equality and Inclusion with 9 female WOMEN IN BROADCASTING from our chapter.
YouTube link: https://youtu.be/RffavcRp7oU
Facebook Live link: https://www.facebook.com/emmysftv/
SUNDAY, MARCH 6 – 12 NOON PT
Cinema Club Chair Gerard Elmore screens the film "Kālewa" (15 mins) and talks with the filmmaker Mitchel Merrick.
YouTube link: https://youtu.be/OocP5PMAEbI
Facebook Live link: https://www.facebook.com/emmysftv/