By Randy Forsman
NATAS Chapter President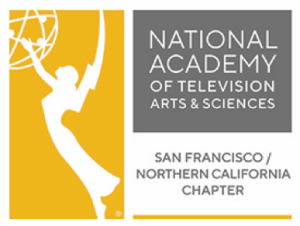 The board has spoken. I am pleased to announce the slate of officers elected to lead our Chapter over the next two years and serve in the best interests of our members. I'm confident that each of these hard-working and well-deserved individuals will bring dynamic new ideas to guide our Chapter into the future.
The Board of Governors of the San Francisco/Northern California Chapter of The National Academy of Television Arts & Sciences voted in the election held at our April meeting. Candidates for each position were presented by the Officer Nominating Committee and nominations were accepted from the floor as well.
Your 2022–2024 officers are as follows:
President Brooks Jarosz
Vice President – Sacramento Raul Lima
Vice President – Fresno Vice Jose Munoz
Vice President – Hawaii McKenna Maduli
Vice President – Reno John Linn
Vice President – Smaller Markets Nazy Javid
Secretary Austin Casto
Treasurer Steve Shlisky
Vice President San Francisco will be voted on by the board at the May meeting.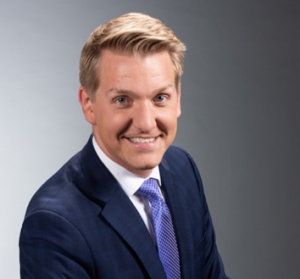 Brooks Jarosz (President) is an investigative reporter at KTVU Fox 2 and has served on our Chapter's board for the past four years. He has been highly instrumental in launching our Mentor Match program, which aims to connect professional members from across regions to inspire ideas, advance careers, and build comradery. He is no stranger to NATAS as before serving our board, he served on the board of the Ohio Valley Chapter for seven years. He has demonstrated a strong commitment and passion for NATAS, our Chapter, and our members that I'm confident in his leadership and I'm excited about the possibilities for our Chapter going forward.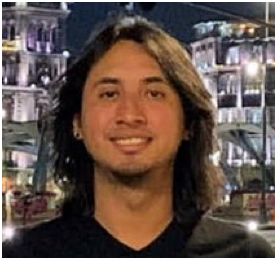 Raul Lima (Vice President – Sacramento) is a technical director for Univision 19 in Sacramento. Prior to Sacramento, Lima was a technical director at Univision 21 in Fresno as well as a part of the Univision Special Ops Team which gave him the opportunity to travel the country to assist in live concerts. He was also an active champion for members of the Fresno region and sought ways to make NATAS membership more beneficial for our members. I'm looking forward the ideas he will bring to the table to further enhance our Sacramento region.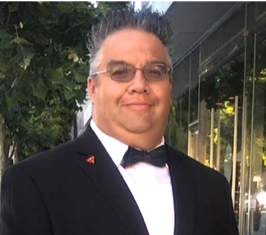 Jose Edward Muñoz (Vice President – Fresno) is a man of many hats. He has worked at Univision 21 in Fresno for the past 20 years, starting as photographer/editor, but adding technical director/director to his repertoire. He has demonstrated his commitment to our chapter and has been active in his role to ensure our members in Fresno have their voices heard. Fresno is an important part of our chapter, and I'm glad to see him continue to be a representative for our members there.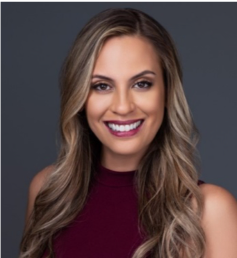 McKenna Maduli (Vice President Hawaii) is the creator and host of Talk Story with McKenna Maduli, a Hawaiian variety show on Hawaii News Now in Honolulu. Anyone who has met he knows she holds a high dedication and passion for our members of Hawaii. She brings a wonderful energy and excitement to the chapter and often brings ideas that spark discussions and elicit change. She is the voice we need representing Hawaii to the rest of the Chapter.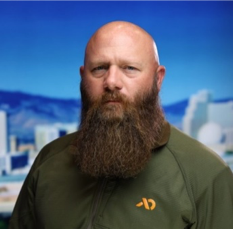 John Linn (Vice President – Reno) is one of the newest members of our Chapter. He was appointed as a governor in March and elected as Vice President Reno in April! He is the lead photographer at KRNV in Reno where he has worked since 2015. Prior to his career in news, he worked in juvenile and justice and youth services. He comes to our board highly recommended; I'm excited to see what he will bring to the table in Reno.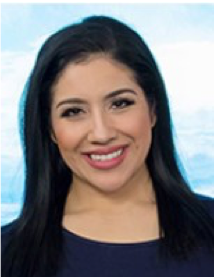 Nazy Javid (Vice President – Smaller Markets) is an anchor and assistant news director at KRCR New Channel 7 in Redding and returns to her role as VP for another term. On the board she has served as governor and secretary and has taken an active role in our Chapter's social media. One of the hardest working members of our board, her enthusiasm is infectious; a quality I'm sure she will continue to bring to the role.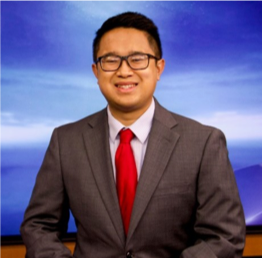 Austin Castro (Secretary) is an anchor/reporter at KAEF ABC 23 in Eureka. He recently was elected as secretary and returns to the role for another term. In 2016 he became a correspondent for The Filipino Channel's "Adobo Nation" and in 2019 began hosting "MYX News" reporting on stories about the Filipino American community.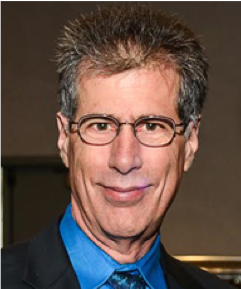 Steve Shlisky (Treasurer) is our current past president and Activities & Programs chair. He served as our Chapter's president from 2016 – 2020. Prior to that he served as Education Committee chair. I owe a great deal of thanks to him for his many years of guidance in my own role as president. As I transition into the role of past president, I'm glad to see that his dedication for our chapter continues in his role as treasurer.

Everyone elected to this slate of officers will begin their two-year term July 1, 2022. Please join me in congratulating them on their new and returning positions! Don't forget, these are your representatives. They are here to answer any questions and take ideas from our members. This chapter is about YOU and these fine individuals are there to ensure it always will be!
Contact: office@emmysf.tv