By Toby Momtaz
Chapter Industry Relations Chair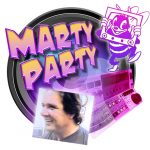 Sacramento CBS 13 Alumni – More than 60 former KOVR employees cram into a Zoom room to celebrate the life of former Channel 13 Photographer Marty Hernandez who died a couple months ago. A stellar videographer, Hernandez was known for his humor and one-liners. Co-workers knew it had to be a very special memorial with laughs – and few tears. Hernandez was honored in rare form September 16, 2020 at 7PM with employees coming from three time zones and at least nine states. The emotional and hilarious Zoom tribute was hosted by former News Anchor Stan Atkinson. "Joyce Mitchell, long-affirmed Producer-Goddess, led us all and made it an all-family triumph with her Prodigal Son Jameson, an IT Ace, at the controls," said Atkinson. See the Marty Party article in this month's Off Camera. And here is a short tribute produced by Jameson Mitchell.
---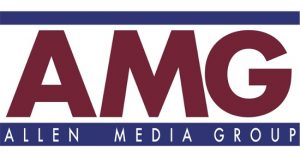 Honolulu KITV – Hawaii station KITV was bought by Allen Media Group, a media group run by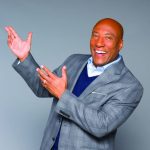 Byron Allen determined to acquire network affiliates across the country. The 30-million dollar deal makes 16 stations so far for the expanding media group. "Over the past year, we've invested over five-hundred million dollars to acquire beat-in-class, top-tier, broadcast network affiliates," said Allen. "We plan to invest approximately ten billion dollars to acquire more ABC, CBS, NBC, and FOX television stations over the next two years with the goal of being the largest broadcast television group in America."
---
Sacramento, ABC News – Raging fires throughout California cloud our skies, taint our air, and destroy homes while also claiming lives. They're impossible to ignore. Stanley Chan is an ABC freelancer who has been in the thick of it all – along with photographers and reporters from stations throughout our chapter. Chan works for ABC Network News, covering the blazes. Doing live shots to New York in the early morning hours for "Good Morning America," Chan said that one of the hardest parts of his job is encountering evacuated families asking to check on their homes, wanting to know if anything is left standing.
---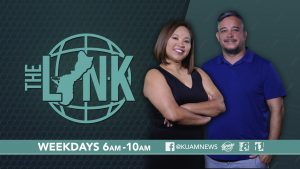 Guam KUAM TV – Residents of Guam begin each day by waking up to their national anthem on KUAM TV followed by a multi-platform morning news program hosted by Managing Director Sabrina Salas Matanane and Senior Correspondent Chris Barnett. The anchor team goes live from 6 to 10AM weekdays, breaking down the news of the day, from government to health and business. KUAM is also transmitted via radio and web streamed live on KUAM's Facebook Page.
---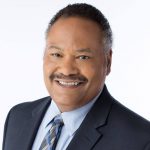 San Francisco – KGO-TV – After 26 years with ABC-7, Bay Area journalist Eric Thomas said goodbye to his news team and signed-off from the morning anchor desk on September 27th. Thomas, who grew up in the Midwest, dreamed of becoming an engineer and pilot, but his first taste of broadcasting in high school got him hooked on reporting. He took his first TV job as a reporter in 1989 in St. Louis where he did live news cut-ins. Thomas later went on to join ABC-7 in 1994. On his Facebook page Thomas wrote: "It's a mutual decision and KGO-TV has been very good and very respectful. I'm going to take time to be with my family, decompress and plan the next chapter".
---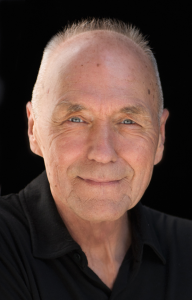 Marin – Joe Burull Photography – The Bay says farewell to Photographer Joe Burull who had an eye for capturing the essence of people, architecture, and landscapes. He died September 13, 2020. Born in 1947, Burull was a true optimist, humanist, and great observer of the world and people. He transferred those traits into his work and the final product often was visually metaphoric. Burull is remembered as a photographer with artistic courage who trusted his instincts. The world has lost an un-heralded master.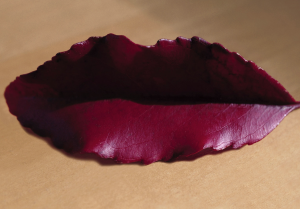 ---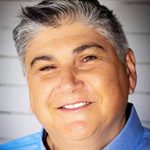 Toby Momtaz is a Producer at KVIE, the PBS affiliate in Sacramento, California

Monthly Tidbits From Our Chapter's Markets
NATAS welcomes contributions to the Regional Roundup from all Chapter markets. To be included, please contact Toby Momtaz at tmomtaz@kvie.org.