Former NATAS Chapter President and Silver Circle member John Odell recently published his first book, "Elmer & Virginia: A World War II Romance in Letters." (E&V) Based on more than 700 letters his parents exchanged from 1939 to 1944, it's a saga written by two gifted story tellers who happened to be madly in love with each other. As Elmer flew combat missions above the battlefields of Europe, Virginia wrote newspaper articles about life on the home front. So it's about romance, humor, tragedy, and history. To open this richly illustrated book is to follow them through their teenage years to adulthood, amid the turbulent years of World War II.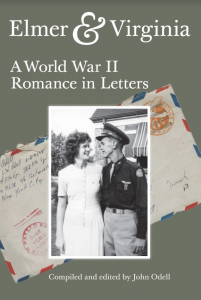 Elmer and Virginia were great dancers, and brought ballrooms to a standstill with their vibrant performances of the "Lindy." So the book's website, features a "jukebox" page, with music of the era referred to in their letters.
"E&V" has to date garnered a number of recognitions: a second place in the history category from the National Indy Excellence Awards; a four-of-four star review by Online Book Club; and a five-star review and gold medal from Literary Titan.
Last month Chapter President Randy Forsman and former President, Steve Shlisky, recorded a podcast with John about his book.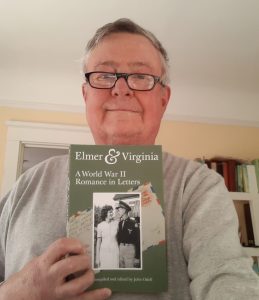 "Elmer & Virginia" is available to order from Amazon in both soft-bound and digital editions, or from Barnes and Noble or the website of any local bookstore.