By Rita Williams (Silver Circle Class of 2001 and Governors' Award 2014)
Retired KTVU Reporter

---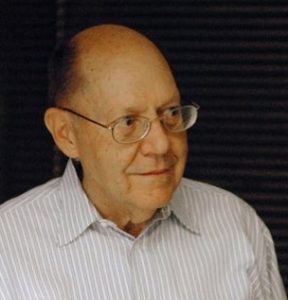 If you were privileged to work with Fred Zehnder (Silver Circle Class of 1991 and Governors' Award 2000), you already know why he was an extraordinary journalist, person, and friend. But it occurred to me, since Fred "retired" from TV news in 1999 to work full-time as publisher of his two newspapers, many of you didn't personally know him. And you might be wondering why a group of us has worked so hard with NATAS to honor him with a scholarship.
Simply put, we want Fred's high values and commitment to journalism that he instilled in us to continue with a new generation of broadcast students who want to do what you do.
Fred began his 22-year run as news director at KTVU Channel 2 in 1978. At that time, the hour-long 10:00 News was the station's only newscast. Fred told those of us who were reporters to think of it as the broadcast version of the New York Times, a daily record of what was happening. And not just locally. Since we were an independent station then (no network affiliation so no nightly network news), we also covered major national and international stories. Fred said each news story you reported should stand alone. Give perspective, background, don't use acronyms you know but viewers might not (AG, DA, ABAG, etc.), don't show blood or gore, don't play sound up full of grieving relatives at crime scenes. As for story length, he said as long as your story is compelling, take as much time as needed to tell it on air.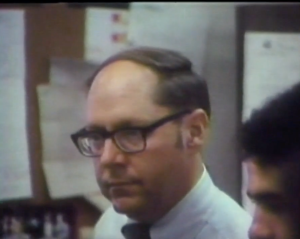 A great assignment editor, Fred said (except for rare exceptions), if you went to a story and other news crews were there, you shouldn't be doing that story. He would send only a photographer to most news conferences and run a vo/sot (sorry for that acronym, Fred). Reporters might take the information from the presser and do a bigger perspective story. Otherwise, you should be doing original, more difficult "think" stories.
Once, a newspaper columnist wrote about an investigative story I did, saying it helped the station during an important rating period. I didn't know it was a rating period back then. I called Fred and out came that uninhibited child-like laugh of his.  He said, "I don't tell you about ratings because we should be doing our best work every single day. And you are." Imagine today not caring about ratings. And he was right, the 10:00 news was the highest rated newscast all the time.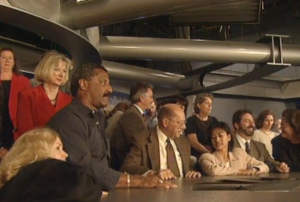 Fred had a knack for hiring. He put talented people in place from managing editors, to assignment editors, producers, directors, writers, reporters, anchors and more, people who shared his commitment to the importance of a fair, balanced, trusted press.  Fred himself had done "most" of those jobs and had high expectations of how they should be done.  I say "most" because Fred was NOT comfortable in front of a camera. Yet, he knew the type of reporter or anchor viewers could connect with…even if he/she did not always fit the popular mold of pretty girl/pretty boy.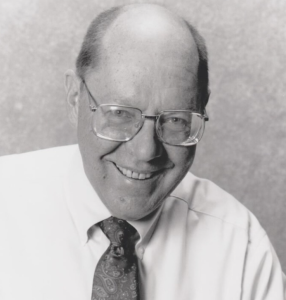 Fred was humble, unassuming, kind, and caring. Everyone who worked for Fred wanted to please him. He was not effusive with praise. He meant it. Last year, Fred called and asked me if he could "hire" me (then came his uninhibited child-like laugh and he said "for free") to write a story about former KTVU reporter Betty Ann Bruno's memoir. Flattered, I accepted. He ran the story on the front page, didn't change a word. Afterward, he mailed me copies of the papers with a handwritten note: "That story reminded me that you are a great writer and should write your own memoir. And it made me proud I was your boss." Two months later, 87 years old and still going strong, Fred died.
Growing up milking cows on his family's dairy farm in Lakeport, an elementary school teacher who was a former reporter encouraged Fred's budding journalism career. And we all benefitted from that career. We were nurtured and encouraged and mentored by Fred Zehnder. That's why the four of us (Diane Dwyer (Silver Circle Class of 2014), Gary Kauf, Kevin Wing (Silver Circle Class of 2013 and Governors' Service Medallion 2013), and I) helped NATAS set up this undergraduate scholarship…to help young people become the kind of journalists who would make Fred Zehnder proud.
Please help us by donating.