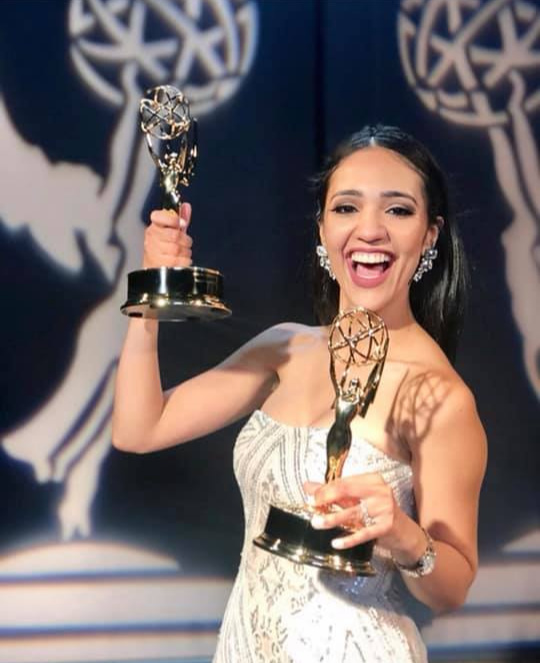 The 48th Annual Northern California Area Emmy® Awards were presented Saturday evening, June 8th at the SFJAZZ Center in San Francisco. The Emmy® Award is presented for outstanding achievement in television by The National Academy of Television Arts & Sciences (NATAS). San Francisco/Northern California is one of the nineteen chapters awarding regional Emmy® statues. Northern California is composed of media companies and individuals from Visalia to the Oregon border and includes Hawaii and Reno, Nevada. Entries aired during the 2018 calendar year.
A total of 937 entries were received, 712 English and 225 Spanish in 64 English Categories and 45 Spanish Categories. Nominations were announced on May 8th with 227 English and 84 Spanish. Electronic ballots were submitted by a minimum of seven peer judges from other NATAS chapters and were sent directly to our accountant. The Spanish and English awards are judged and scored separately and then presented at the ceremony.
—
397 Emmy® statues were handed out to 275 individuals. Eduardo Mancera, Photographer/ Editor, KDTV Univision 14, San Francisco received Ten statues followed by Gonzalo Magana, Executive Producer at KXTV News 10 with six. The Emmy® is awarded to individuals but there is a lot of interest in the station counts: KDTV Univision 14 – 13; KNTV NBC Bay Area and KSTS Telemundo 48 with 10; KPIX 5–nine. KGO ABC 7 and KDTV Univision 14 received the Overall Excellence/News Excellence Awards. Newscast recipients included: Larger Markets: KGO ABC 7 and KUVS Univision 19, Evening; KCRA 3 and KSTS Telemundo 48, Daytime; Medium Markets: KGMB/KHNL-Hawaii News Now, Evening and Daytime; KFTV Univision 21 Evening. Smaller Markets: KRNV 4.
The prestigious Governors' Award, the highest honor a regional chapter can award was presented to The Department of Broadcast and Electronic Communication Arts (BECA) at San Francisco State University. The Dean of the College of Liberal and Creative Arts, Dr. Andrew Harris and BECA Chairman Dr. Nancy "Sami" Reist accepted the statue.
The Governors' Citation was presented to Pamela Young, producer / reporter at KHON 2 host of Mixed Plate. Pamela has worked at KPIX, KQED and KITV as well as service on the NATAS Board of Governors.
The Governors' Service Medallion was presented to Mark Pearson, Principal Attorney at the ARC Law Group and the Legal Bylaws Chair for the NATAS Board.
Three members of the Silver Circle Class of 2018 opened the envelopes and announced the Emmy® Award Recipients: Jessica Aguirre, Anchor/Reporter at KNTV NBC Bay Area, Ken Bastida, Anchor/Reporter at KPOX 5, and Edie Lambert, Anchor/Reporter at KCRA 3.
Marcus Shelby and his Trio with soloist Jaime Zimmer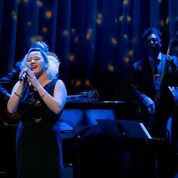 provided music throughout the evening. Wayne Freedman is the Awards Chair and Amanda Howard is the Emmy® Gala Chair. Production was provided by Beyond Pix Studios and SFJAZZ. You can view the entire webcasts of the Awards Presentation and Red Carpet Interviews on the chapters' website: www.emmysf.tv
Click here to view the complete list of Emmy® Award recipients.