By Toby Momtaz
Education Committee Chair
---

October is
Breast Cancer Awareness Month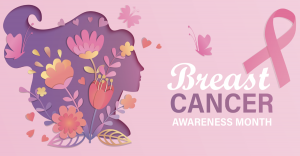 Breast Cancer Awareness Month promotes
mammography as the most effective weapon in the fight against breast cancer;
as well as raising awareness and gain funding for research for a cure.
Learn more about breast cancer here.

---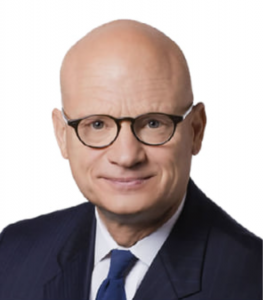 San Francisco – After 40 years of television reporting in the Bay Area, Wayne Freedman retired from KGO-TV ABC7 last month. Freedman began his career in the late 1970s at WLKY-TV in Louisville, eventually moving to KDFW-TV in Dallas. In 1981, he moved west to San Francisco to join KRON-TV. From 1989 to 1991, Freedman crafted feature stories for a national audience at CBS News. In 1991, he returned to Bay Area reporting when he joined KGO-TV, where he remained for the next 30 years as a very talented feature reporter and general assignment reporter. Through it all, Freedman earned 52 regional Emmy® Awards.
Freedman is a recipient of the Governors' Award (2021), Governors' Citation (2013), a member of the Silver Circle (Class of 2001), a Trustee with the National Academy, a member of the National Awards Committee, a long-term governor for the San Francisco/Northern California Chapter who has served five years as Awards Chair.
We congratulate Wayne Freedman on his incredible achievements and retirement.
More about Wayne on his NATAS Bio page.

---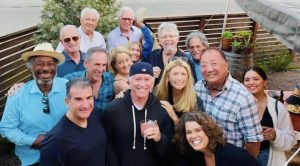 Bay Area – KTVU held a mini-reunion with a few who worked together in the news department at KTVU FOX 2 throughout the '80s and '90s. The group of "Old Timers" got together on the terrace of the Canyon Club Brewery in Moraga. It was a chance for everyone to see each other and get caught up. Everyone's common bond, besides working together at the station, is that everyone was hired by the legendary Fred Zehnder. Attending the fun reunion were Brian Banmiller, Rob Roth, Tom Vacar, Sharon Navratil, George Watson, Gary Kauf, Tony Hodrick, Pete Lupetti, Randy Shandobil, Mark Ibanez, Diane Dwyer and Kevin Wing.  

---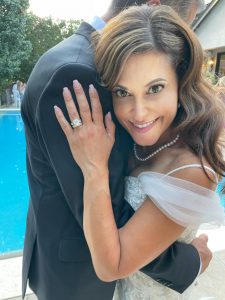 Bay Area – Longtime KNTV NBC Bay Area morning anchor Laura Garcia tied the knot last month in a beautiful outdoor Bay Area ceremony, marrying longtime beau Keon Vossoughi. The couple met when Garcia was 18 and a student at St. Mary's College in Moraga, and later they both went their separate ways to pursue careers and didn't talk for nearly 30 years. Garcia said: "After living life, having children, and finding ourselves alone again, we were reunited thanks to a special friend. This past weekend, we made it official in a small backyard ceremony."
Congratulations to the happy couple.

---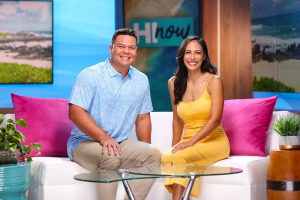 photo courtesy of Hawaii News Now

Hawaii – Rachel Pacarro joins HI Now host Kainoa Carlson on the interview couch. The former HNN Sunrise traffic reporter took time off to raise 2 children and is back on the air, replacing Kanoe Gibson, who moved to Las Vegas with her family. Previously, Rachel worked with RKT Media and Hawaiian Airlines.
" I couldn't be more honored to be a part of HI Now and be able to highlight our local businesses and share the uniqueness of Hawaii, our culture, and our lifestyle here in the islands," says Rachel, a University of Hawaii Manoa Journalism graduate.

---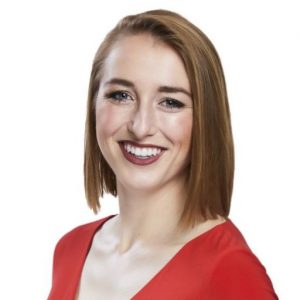 Bay Area – KNTV NBC consumer content producer Alyssa Goard has added reporting duties to her profile at the station. Goard who was a news intern at KNTV in 2013, relocated to Austin four years ago to become an MMJ at KXAN-TV. Last month Goard reported from the Caldor Fire in El Dorado County and near Lake Tahoe. 

---



NATAS SF/NorCal Chapter – Archive & Museum Committee Chair, Kevin Wing has reported worthy archival donations made to the Media Museum of Northern California last month.
KGO-TV's former Editorial and Public Affairs Director, Rose Guilbault donated 25 VHS tapes containing on-air editorials that include the last editorials of the late Russ Coughlan. The longtime news anchor, commentator and general manager of the San Francisco station died in 1990. Also included are on-air editorials with former KGO-TV general managers Len Spagnoletti and Jim Topping. The last editorials aired in 1998. The tapes are now a part of the museum collection.
KGO-TV and KPIX's former News Director Harry Fuller has expressed interest in donating more archival items that we'll report on soon.
The Media Museum of Northern California is an online educational and archival resource for those who wish to explore popular American culture and contemporary Northern California history through the sights, sounds and accounts of television, radio, print, and digital media by preserving and presenting historic Northern California radio and television broadcasts and newspapers along with equipment, documents and memorabilia.
Visit visit the Media Museum of Northern California website here and direct your inquiries to our Archive & Museum Committee Chair, Kevin Wing at kevin@emmysf.com.

---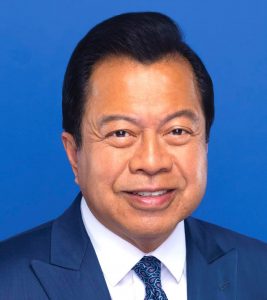 Hawaii – KITV anchor Rick Quan has a new title to add to his resume, having been officially named the anchor of the 5, 6 and 10PM news programs.
Quan worked at KITV for 7 years as the sports anchor and reporter before moving to San Francisco, where he worked for KPIX-TV and KGO-TV. Quan made his way back to KITV in March 2020.

---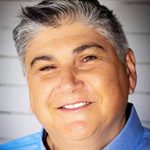 Toby Momtaz is a Producer at PBS KVIE in Sacramento, California
Monthly Tidbits From Our Chapter's Markets
NATAS welcomes contributions to the Regional Roundup from all Chapter markets. To be included, please contact Toby Momtaz at toby@emmysf.tv.