MEMBER BENEFIT
Membership Program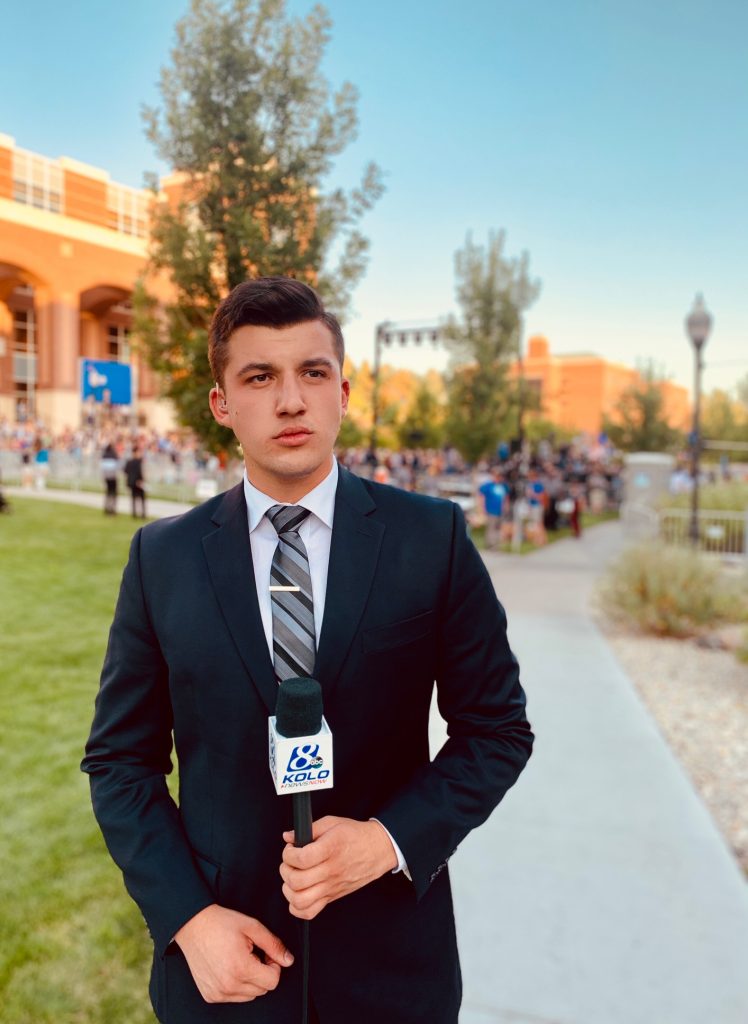 Abel Garcia participated in the NATAS Mentorship Program and he shares that experience with us here.
"Mentor Match" is easy. Members communicate some basic goals and skills they feel they need to enhance their career, and NATAS connects them with professionals either in their own market or the Chapter's other markets.
Email the Chapter office to be a Mentee or a Mentor.
Name: Abel Garcia
Station: KOLO 8 News Now, Reno Nevada
Job: Multi-Media Journalist
Mentor: Brooks Jarosz, Investigative Reporter, KTVU Fox 2
How many years have you been in the business? I have been in the business for 2 1/2 years. I began in the business as an editor then I was a photographer, and then I became a Multi-Media Journalist.
Why did you decide to participate in the "Mentor Match" program?
I decided to participate in "Mentor Match" to gain knowledge from someone who is more experienced in the field. I wanted to better my writing and enhance my storytelling to be able to effectively intrigue my audience. I also wanted to perform better live on air.
What were your expectations?
My expectations were to have someone who could effectively be able to teach me the ways to be a successful journalist by improving my writing and my delivery.
How was the enrollment process?
My enrollment process was fairly simple. With the help of Terri Russell, (Chapter Vice President, Reno), it was very easy going and she guided me in the right direction.
Did you feel as if you matched with the person who could help you with your challenges?
I did feel like the matching was done very well. My mentor, Brooks Jarosz, was very helpful – he helped me improve my writing and enhance my storytelling. He would watch my stories and give me great feedback on ways to improve and better the structure and visual elements of the piece. I am very satisfied with this mentorship.
What was some of the best advice you received?
My mentor was able to give me advice on my writing and my delivery. One of the greatest pieces of advice that he gave me was when he watched my piece on priests who were accused of child abuse. Once he watched my piece he told me finding someone who was abused by a priest would enhance it drastically. Shortly after, I found a victim and was able to back it up with a priest within the diocese.
How did meeting times and lengths work for you?
The meeting times were great. We were able to communicate over the phone and through email, and he effectively helped me improve.
How could this program improve?
I believe this program is very well composed. I am fortunate to have a program like this.
Why would you recommend the program?
I would recommend the program to anyone who is wanting to improve in journalism. It is something to enhance and gain a better understanding from a journalist who is in the industry and can pass along what they know about the industry.
Who is the program for?
This program is for everyone who wants to improve.
What recommendation would you give to someone who is considering becoming a Mentor?
I would suggest taking the time to get to know the individual that they are helping, in order to understand what they are thinking and to be able to help in a way that will benefit that person in the long run.
Thanks to Board members Terri Russell, Reno VP. KOLO 8, and Mentor Brooks Jarosz, KTVU 2.
Read about other successful mentee experiences in the NATAS Mentorship Program:
NATAS Mentee Makes Good, Video Career Taking Off
and
Gurajpal About Mentorship: 'What I Needed To Hear'
Mentees and Mentors, contact the Chapter office!