By Toby Momtaz
Education Committee Chair
---

November is
Native American Heritage Month



The month of November is a time to celebrate rich and diverse cultures, traditions, and histories and to acknowledge the important contributions of Native people.
Native American Heritage Month is also a time to educate the public about tribes,
to raise a general awareness about the unique challenges
Native people have faced both historically and in the present,
and the ways in which tribal citizens have worked to conquer these challenges.
Learn more about Native American Heritage Month here.

---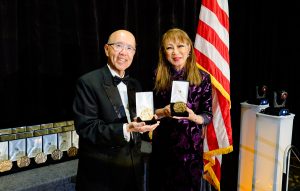 Washington, D.C. – KGO's David Louie stands with KHON's Pamela Young, who emceed the Congressional Gold Medal Gala in Washington DC. David Louie (Governors' Service Medallion 1985, Silver Circle Class of 1995, National Chairman 1996-1998, Governors' Award 2015, and Gold Circle Class of 2019) accepted his medal on behalf of his uncle Ning H. Chan. Pamela Young (Silver Circle Class of 2004, Governors' Service Medallion 2013, Governors' Citation 2019, Vice President Hawaii 2020-2022, and National Trustee 2021-2023) holds her medal for her coverage of Asian American veterans over 4 decades.

---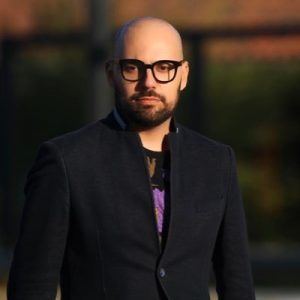 Sacramento – Luis Felipe Godinez (NATAS SF/NorCal Board of Governors 2013-2018 and 2020-2021, Governors' Service Medallion 2021) has been named VP/News for WGBO-TV, a Univision owned station in Chicago. Godinez who has worked in different markets such as San Francisco, Las Vegas, Denver, and Amarillo had been a News Director for Univision's KUVS-TV in Sacramento since February 2020.
Godinez is an Emmy® award recipient and is actively involved in the National Association of Hispanic Journalists.

---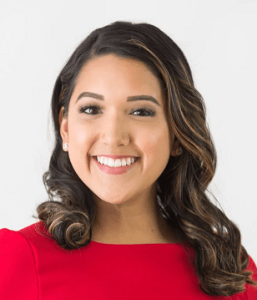 Fresno – Amanda Aguilar has taken over reporting and fill-in anchoring duties on AM Live for ABC30. Aguilar joins Action News from WTOC in Savannah, GA, where she spent the last two years as the weekend evening anchor/reporter. Prior to Georgia, Aguilar spent three years as a reporter at KSN, the NBC affiliate in Topeka, KS. Before jumping in front of the camera, Aguilar worked as reporter for the Pleasanton Weekly and Patch.com in the Bay Area's Alameda County. Aguilar is a Bay Area native who grew up in Fremont and graduated from Dominican University in Marin County. Aguilar who earned a Masters of Arts in Journalism from American University in Washington, D.C. is thrilled to make the cross country move closer to her family.

---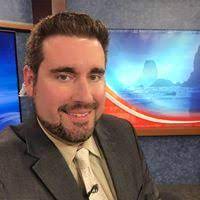 Monterey/Salinas – Scott Rates is the new ND at KION-TV owned by News-Press & Gazette Company. Rates had been the assistant ND/anchor for KHSL/KNVN-TV in Chico, where he has worked for the last two years. Rates was also a former ND in Eureka, CA and has also worked in Orlando and San Francisco.

---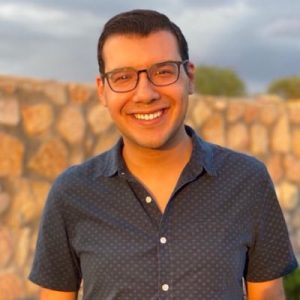 Fresno – Nic Garcia has joined ABC30 as a nightside general assignment reporter. Garcia comes to Action News from KFOX in El Paso, TX, where he spent the last two years as the Breaking News Anchor for the station's morning show. Previously, Garcia worked as a general assignment reporter at NBC Montana in Missoula, and interned at NBC4 News in Los Angeles. Garcia started his journalism career as an intern at The Riverside County Record, where he reported on city council meetings and events. Garcia is a Riverside native, and graduated from California State University, Fullerton.

---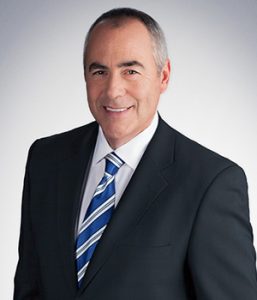 San Francisco – Veteran KPIX Anchor Ken Bastida (Silver Circle Class of 2018) retired last month after 31 years. Bastida who started his first-ever TV news job with KPIX back in 1990 remained at the San Francisco CBS-owned station ever since.
A Bay Area native, Bastida attended San Francisco State University where he landed an internship at KFRC Radio, and worked his way up from the mailroom to the newsroom. Bastida was on-air at several San Francisco radio stations, before transitioning to TV in 1990, joining KPIX.
Along the way, Bastida guided Bay Area viewers through the 1991 Oakland Hills fire, 9/11, 2013's crash of Asiana Airlines Flight 214 and several San Francisco Giants World Series victory parades. Bastida is the recipient of six Emmy® Awards, and also hosted HGTV's Landscape Smart for four seasons.
Bastida plans on spending time with family, "and there's a ranch that needs a full-time tractor driver," he said. "Needless to say, I will be very busy."

---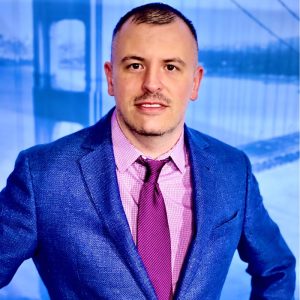 Bay Area – KNTV NBC Bay Area Executive Producer Andrew Gillfillan has left the station to accept a new position as assistant news director for a CBS station in Miami. For six years, Gillfillan served as the station's executive producer for "Today in the Bay". Gillfillan has already begun his new job in Miami as the assistant news director of WFOR CBS4 and its duopoly, WBSF-TV My33, a MyNetwork TV affiliate.

---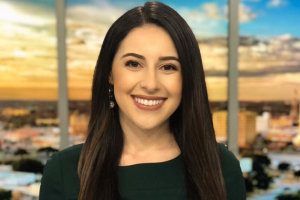 Fresno – Elisa Navarro is the next South Valley reporter for ABC30 Action News. Navarro who was raised in the Central Valley's heat is a graduate of California State University, Fresno, earning a Bachelor's Degree in Mass Communication and Journalism with a double emphasis in Broadcast and Multimedia. During her time at CSUF, Navarro began her career in journalism with an internship at ABC30. After graduation, Navarro spent a year working as a multimedia journalist at KERO in Bakersfield. Navarro who is fluent in English and Spanish and very passionate about her Mexican culture, is looking forward to shedding light on the Hispanic community.

---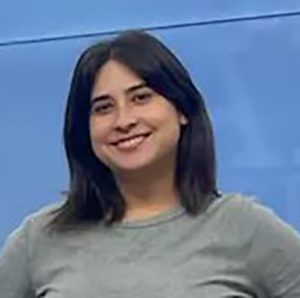 Fresno – Denora Miller has joined ABC30 from KSEE, where she spent the last 9 years. Miller started as a production assistant, before transitioning to newscast producing and special projects. Most recently, Miller was responsible for producing both Sunday Morning Matters and Central Valley Today, while also serving as a weekday newscast producer. Miller is a graduate of California State University, Fresno, and calls Fresno home.

---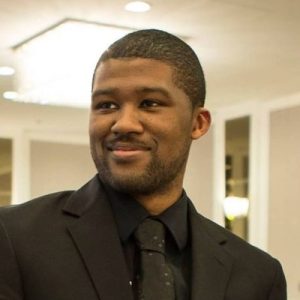 Bay Area
–
Raphael Stroud
joins
KNTV NBC Bay Area
as a news producer/writer/content producer. A Bay Area native born in Oakland, Stroud graduated from
San Jose State University
with a bachelors degree in Journalism and Mass Communications in 2016 and began working as freelance content producer for KNTV NBC Bay Area for a year before moving on to
KGET-TV
in Bakersfield.
Stroud was recipient of an Emmy® Award in 2018 for smaller market newscasts.

---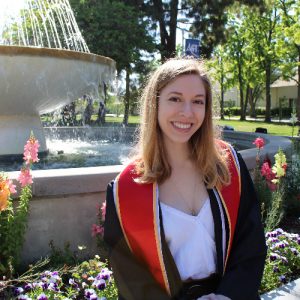 Fresno – Christian Mattos has joined ABC30 from KGPE where she spent the last 3 years as a newscast producer for CBS 47 Eyewitness News This Morning. Mattos was the solo newscast producer responsible for the entire two hour weekday broadcast. Before joining Channel 47, Mattos was a staff reporter for The Collegian and also served as a freelance reporter for McClatchy's North Fresno Neighbors newspaper. A native of Hanford, Mattos is a graduate of California State University, Fresno.

---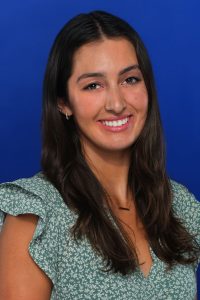 Hawaii – KITV has named Annie Moore as its new news producer. Moore, a recent graduate of the University of Hawaii at Manoa ,received her degree in Communications this past spring and interned with KITV during the summer.

---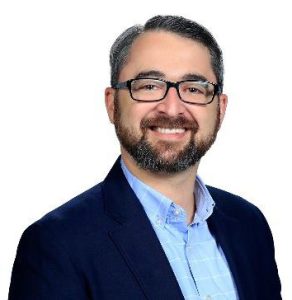 San Francisco – Nexstar Media Group, Inc.'s broadcast and digital operation in San Francisco has appointed KRON industry veteran Josh Palefsky to news director. In his new role, Palefsky will lead KRON 4's team of renowned journalists and oversee editorial decision making across all KRON platforms including KRON 4, kron4.com and the Bay Area's only 24/7 live news streaming app, KRONon. 
"The legacy of KRON 4 News in the Bay Area runs deep, and I am proud to lead this great team into the future while serving our community in the best way possible as the media landscape continues to evolve," said Palefsky. 
Palefsky is a KRON 4 success story having joined the team in 2011 as a Producer and was subsequently promoted several times over the years. Palefsky's most recent promotion was to assistant news director in 2019. In addition to being part of the team that launched KRONon, Palefsky has helped helm Nexstar's statewide political show, Inside California Politics. This past August, Palefsky served as executive producer of Nexstar's Governor Recall Debate which aired across the state of California. 
"Josh's intellect and savvy combined with being a Bay Area native make him the perfect choice to take our organization forward," said Jim Rose, Vice President and General Manager of KRON 4. 
Josh Palefsky resides with his family in Santa Rosa. 

---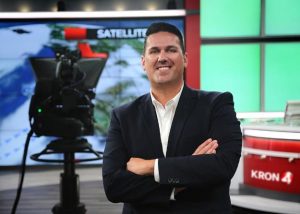 San Francisco – KRON 4 has announced the promotion of Brian North to general sales manager. North will lead KRON 4's sales team and be responsible for the day-to-day oversight of all local, national and digital sales initiatives at the station.
North is a veteran of the KRON 4 sales team having held various roles, including account executive, digital sales manager, and most recently local sales manager.  Prior to joining KRON 4, North held sales positions with Yahoo and CBS Radio. "It has been a true privilege to be a member of the KRON 4 team over the years and am honored to lead the sales team and help them reach our client's objectives," said North.
"Over time, Brian has played an integral role in KRON 4's success with his customer focused, creative solutions that span all our linear and digital capabilities – he will no doubt lead KRON 4 to even greater success," said Jim Rose, KRON 4 Vice President and General Manager.
North is a graduate of the University of Kansas and lives in San Francisco.

---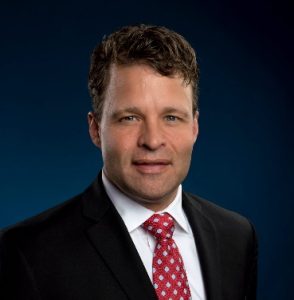 Sacramento – Longtime KOVR–KMAX General Manager Justin Draper has been named president and general manager of CBS News and stations' local businesses in Boston, including WBZ, WSBK, CBSN Boston and CBSBoston.com.
This is a return to Boston for Draper, who was the financial controller at WBZ between 2006 and 2010. Draper has worked for CBS stations for 26 years and has been the general manager of Sacramento's KOVR-KMAX since 2018.
"Justin has proven himself to be a thoughtful and impactful leader who is clearly aligned with the visions and values of CBS Stations," said Adrienne Roark, President of CBS stations. "During his time as the general manager of our Sacramento stations, he has demonstrated a commitment to producing best-in-class content, promoted a positive workplace culture and made a meaningful impact on the diverse communities we serve. We look forward to seeing Justin continue to succeed as he returns to CBS Boston."
"While I hate to say goodbye to my KOVR and KMAX colleagues, I am confident they will continue to shine as market leaders," said Draper. "And speaking of great teams, I am excited to come back to CBS Boston and partner with longtime colleagues, as well as everyone who has come on board since I moved to California."
Before joining CBS Sacramento, Draper was the financial controller at KCBS-KCAL in Los Angeles between 2010 and 2018, with WBZ from 2006 to 2010, with WBBM in Chicago from 2003 to 2006 and with WCCO in Minneapolis from 1997 to 2003.

---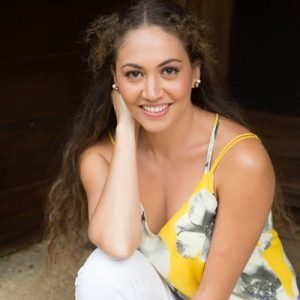 Hawaii – Lia Kamana of WWYI/WSMH in Flint, Michigan is saying aloha to the mainland and moving back to the islands. The Kamehameha Schools graduate is KITV's new Weekend morning anchor/weekday. Kamana earned her BA in Journalism at Michigan State University and worked at KVII in Amarillo, Texas as a daily assignment reporter and fill in anchor. Kamana has also done some sports reporting for newspapers in Wyoming and Phoenix.

---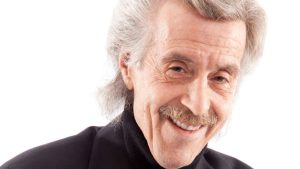 New York – The 74-year-old San Francisco native Steve Somers, WFAN's last remaining original host, has announced his intention to retire in the fall.
Somers began his career in the Bay Area. Before graduating high school, Somers worked at KYA Radio in San Francisco delivering on air high school sports reports. After college, Somers began hosting a news talk show on KABL Radio in San Francisco long before the talk radio format became popular. In 1970, Somers joined KPIX in San Francisco as a weekend sports anchor and won a San Francisco Press Club Award. Over the next decade and a half, he held other television sportscasting positions at KOVR in Sacramento, WXIA-TV in Atlanta and KNBC in Los Angeles. While in Los Angeles, he also launched a sports talk program at KMPC Radio.
Somers is best known for his many catchphrases, honed for decades working at WFAN. New York sports fans are familiar with "Schmoooooozing S-P-O-R-T-S," referring to the Mets as "The New York Metro-Politans" and to the Islanders as the "Ice-landers."
Steve Somers had been with WFAN for 34 years.

---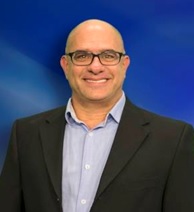 Reno – Gray Television, Inc. has promoted John Fiorelli to the role of general manager/general sales manager of KOLO-TV in Reno, Nevada. Fiorelli has more than 20 years of media experience in the Reno market and joined KOLO-TV as account executive in 2006. Over the years, Fiorelli served as the station's business development manager, local sales manager and, since June 2016, general sales manager. Fiorelli succeeds Matt Eldridge, who recently retired after a long tenure with the station. Senior Vice President Nick Matesi, himself a former general manager of KOLO-TV, said, "John's passion for the business, the station, and the community makes him perfectly suited to lead KOLO-TV into the future." John Fiorelli and his family have called Reno home for the past 23 years.

---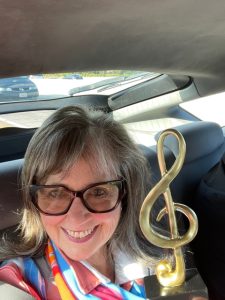 NATAS SF/NorCal – On October 23rd, 2021, Hollywood Women's Film Institute awarded "Rejoice Abyssinia" the Best Operatic Music Video during their annual International Film Festival. This short feature was produced, written, and performed by Opera Frontier's Artistic Director Gail Simpson. Founded in 2007, Opera Frontier is a virtual opera company that produces full-length shows, as well as stand-alone performance pieces and pop-up opera events.
NATAS SF/NorCal Chapter Activities & Program Chair Steve Shlisky (Governors' Citation 2021, Silver Circle Class of 2014, Governors' Service Medallion 2013, Past President 2020-2022, President 2016-2018 and 2018-2020, National Trustee 2015-2017 and 2017-2019, Alternate Trustee 2013-2015, Education Chair 2011-2016) who edited the feature said: "I have had a long, great relationship with Gail and Opera Frontier, after more than a dozen years it is exciting to see Gail get this worldly recognition."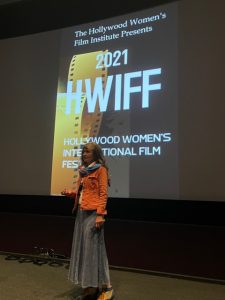 Opera Frontier went to Addis Ababa, Ethiopia in January 2019 to collaborate with Circus Abyssinia. The piece features western classical music and circus arts, fused with traditional Ethiopian instruments and dance. For the collaboration, Opera Frontier repurposed an aria from Handel's Messiah – Rejoice Greatly – with lyrics that place the four young women — Ethiopian circus artists — at the center of an empowering scene.
Gail Simpson said: "As a novice, I was thrilled and also humbled to see Rejoice Abyssinia on the big screen for the first time and in a lineup of works by such accomplished filmmakers. Being recognized by HWIFF lets me take myself more seriously as a filmmaker. I'm already deep into planning my next projects."
Learn more about Opera Frontier here.

---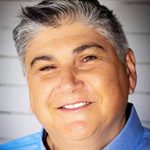 Toby Momtaz is a Producer at PBS KVIE in Sacramento, California
Monthly Tidbits From Our Chapter's Markets
NATAS welcomes contributions to the Regional Roundup from all Chapter markets. To be included, please contact Toby Momtaz at toby@emmysf.tv.