By Randy Forsman
NATAS Chapter President
Our members have spoken. From Eureka, Redding, Fresno, Salinas, Hawaii, Sacramento, San Jose, and San Francisco, thirteen Governors (some new, some returning) have been elected to serve on our Chapter board. With the exception of Guam, every region of our chapter is represented. All Governors will serve a two-year term beginning July 1, 2021.
New to the Board are Sara Bourbeau (Windsong Productions, Fresno), Erika Bratten (KION, Salinas/Monterey), Devin Fehely (KPIX 5, San Francisco), Gerard Elmore (NMG Network, Hawaii), and David Santiago Machuca (KDTV Univision 14, San Jose). Julie Watts (KOVR CBS 13, Sacramento) who has served as Governor and Emmy® Gala Chair in the past is returning to the board.
Incumbent Governors elected to serve another term include Susan A. Bradley (Susan A Bradley Photography, Berkeley), Shane Calvert (KRCR 7, Redding), Riley Carroll (KAFE/KBVU, Eureka), Troy Espera (Filipino Channel, Daly City), Raul Lima (KFTV Univision 21, Fresno), Jose Muñoz (KFTV Univision 21, Fresno), and Jefferson Tyler (KTVN 2, Reno).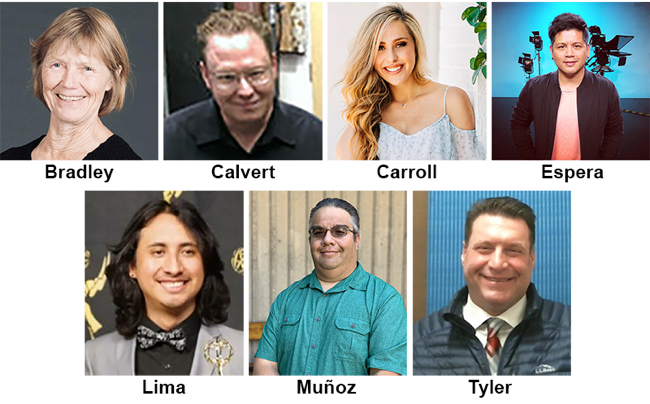 Join me in congratulating our incoming Governors. I am excited at the possibilities that their experiences and unique perspectives will bring to the Board of Governors to make our Chapter even stronger in the years to come.
Complete list of Governors on the ABOUT US page