Award-winning newsletter containing news, events, profiles and information from the San Francisco / Northern California / Reno / Hawaii / Guam television communities 
---
Emmy® Awards Gala Night Questions Answered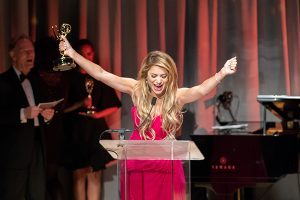 48th Annual Northern California Area Emmy® Awards
Saturday, June 8, 2019
SFJAZZ Center, SF
5 PM – Reception
6 PM – Awards Ceremony
9 PM – Dessert Celebration
Here's everything you need to know before the big day.
---
Our Big Gala Goes Big Social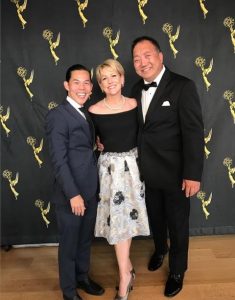 We've created multiple ways to keep your friends up-to-the-second connected to next week's spectacle!
---
College Scholarship Deadline Extended! Apply by Friday, June 7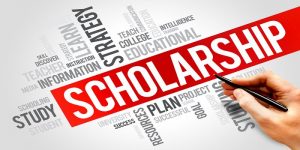 College scholarship entrants just caught a break! The deadline to apply for $19,000 in scholarships has been extended one week to Friday, June 7th.
---
NATAS SF Announces Recipients Of High School Awards for Excellence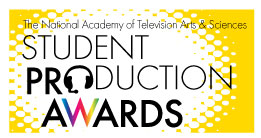 This year, a record number of Pillars for Excellence and 14 Certificates for Merit were awarded. The competition had more than one-hundred entries from 14 high schools in the chapter's region.
---
Another Congratulations to Past NATAS President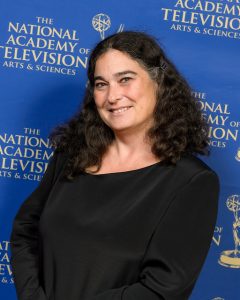 A big congratulations to former NATAS Governor Cynthia Zeiden. In May of 2019, Cynthia graduated with a Masters of Fine Arts (MFA) Degree.
---
Kevin Wing Says Goodbye to Off Camera as Editor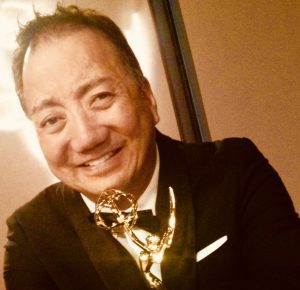 For the last seven years, I've had the wonderful opportunity to serve as your editor-in-chief of "Off Camera". I've loved every minute of working on our monthly newsletter, joining our regular contributors and the rest of our Chapter's Board of Governors in bringing you news and features that represent you.
---
Bringing It All Back Home – A Governor's Story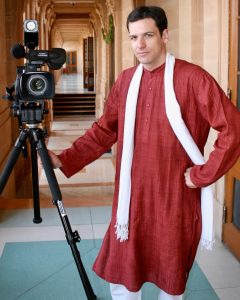 I'm looking forward to serving on the Board of Governors, getting better acquainted with our fellow NATAS members throughout the chapter, and having the opportunity to contribute to the chapter's important work.
---
AAU "Spring Show" Invites NATAS For Jobs Advice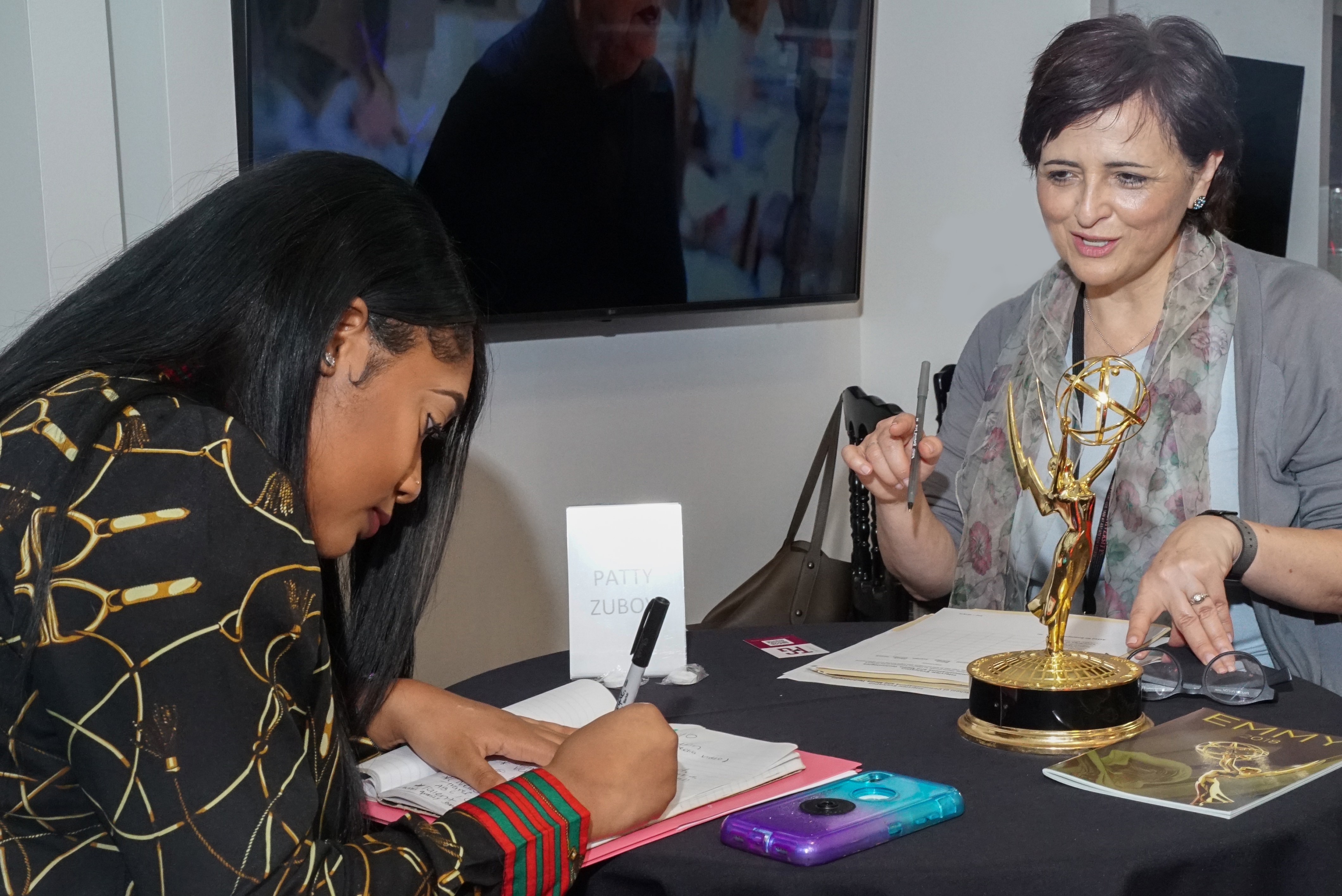 In mid-May, the Academy of Art University invited NATAS to participate in its annual "Spring Show," to offer advice to graduating students of the School of Communications & Media Technologies seeking to be hired for that "dream" job.
---
Regional Roundup – June 2019 
Monthly Tidbits From Our Chapter's Markets

NATAS welcomes contributions to the Regional Roundup from all Chapter markets. To be included, please contact Joyce Mitchell at joycem2@surewest.net
---
Hall-Of-Famer Ronnie Lott Tackles ALS in Documentary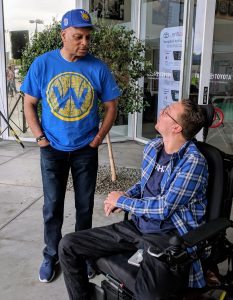 The ALS community feels honored by the Emmy® nomination of a documentary about Lou Gehrig's Disease. Patient advocates and people living with the disease will use this as an opportunity to continue raising awareness.

---
Interview With a Photographer One-Year After Hell Hits Hawaii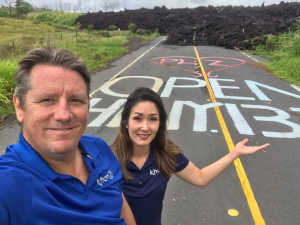 Hawaii is luscious, beautiful and green. Flowers are fragrant and the aroma gives the islands a very distinct and lovely personality. But one-year ago, a piece of the Big Island spewed venom. Hell had overcome a little bit of heaven.
---
Former SF/Sacramento Anchor Gets Shout Out from the Mets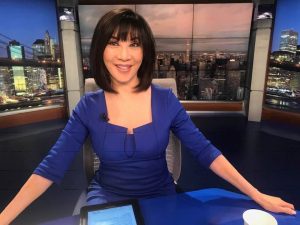 In the middle of a game, Mets announcers give former San Francisco/Sacramento reporter/anchor a big shout out to get well! It was a big surprise to Kaity Tong – who's been under the weather.
---
Laney Media Students Celebrate Their Semester's Best Work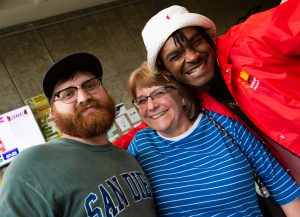 On the eve of Summer vacation students, friends, family, and faculty paraded into the Odell Johnson Performing Arts Center on Oakland's Laney College Campus. There they witnessed 35 features produced, written, directed and acted by students in the Media Communications Department.
---
Wing Schmoozes at Daytime Emmy® Awards Show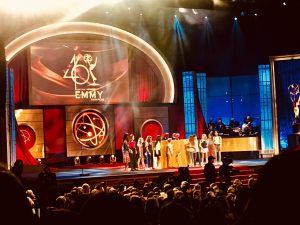 The electricity in the audience intensified as the show director gave us a countdown to show time. Finally, the show began, on time. They don't fool around down there. This awards show, which was televised for years in prime-time, wasn't telecast this time, but the entire program was streamed live.
---
Anchor Marathon Runner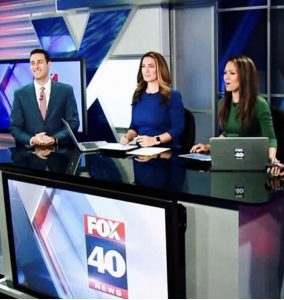 As a weekday morning news anchor at Sacramento's KTXL Fox 40, Simone De Alba arrives to work in the wee hours of the morning. And, while most of us are still sleeping at that hour (she has four alarm clocks to be sure she doesn't oversleep), she and her colleagues are preparing for their marathon, five-and-a-half hour newscast, which begins at 4:30 a.m.
---
MEMBER BENEFIT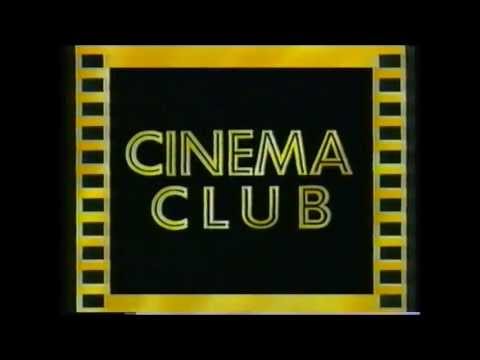 FREE Bay Area Movie Screenings for NATAS members. Usually, you may bring a guest.
Many screenings are previews of first-run movies, and include "Q&A" sessions with the director, producer and/or cast members of the film.
To receive notifications, you need be on the "Cinema Club" mailing list.  Send an e-mail to office@emmysf.tv and put "Cinema Club" and your name in the subject line.
---

Membership benefit provided by the Academy, the JOB BANK is a free source of available job openings in the television and media industry throughout the country. 
---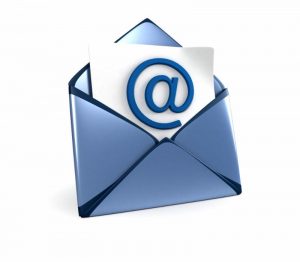 Off Camera wants to hear from you.
Have a great story idea?
Interested in writing a story for us? Want to tell us how we're doing?
Whatever it may be, please drop us a line.
Write to Off Camera at darryl@emmysf.tv
Thank you!
As a NATAS SF/NorCal member, you get the announcement of publication emailed to you! Don't miss hearing about a new issue: Renew here.
---


Renew now! Membership
---
Connect with us on Social Media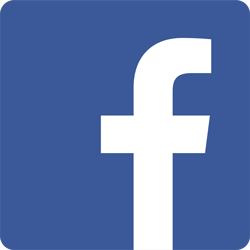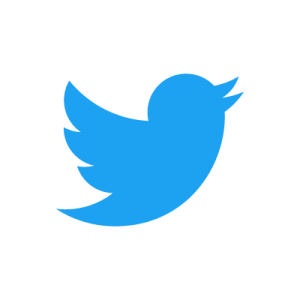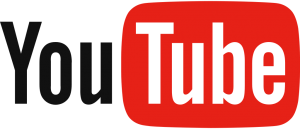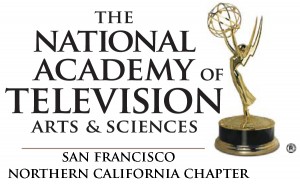 The National Academy of Television Arts & Sciences
San Francisco/Northern California Chapter
Darryl Compton, Executive Director
4317 Camden Avenue
San Mateo, CA 94403-5007
Phone: (650) 341-7786 or (415) 777-0212
darryl@emmysf.tv
---
The name "Emmy®" and the graphic image of the statuette, are registered trademarks of The National Academy of Television Arts & Sciences.
"GC" and "SC" references, immediately following an individual's name in a story, refers to that individual being an inductee of the Chapter's Gold Circle and/or Silver Circle, followed by the year, or years, of induction.